Suspected impaired driver crashes into 3 vehicles on Hwy 62 following police pursuit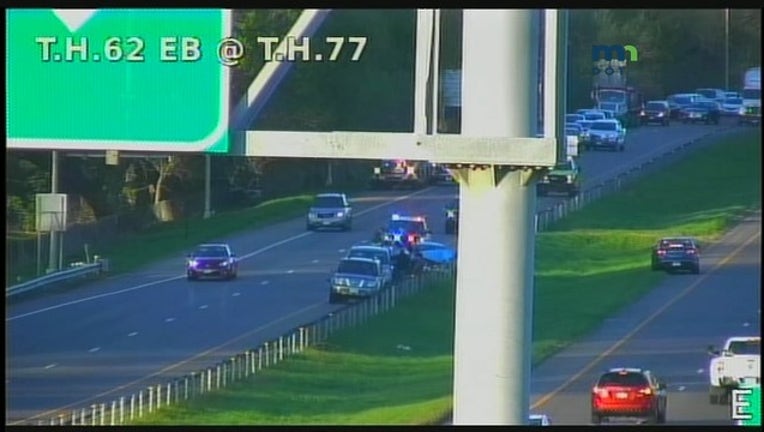 article
MINNEAPOLIS (FOX 9) - A suspected impaired driver hit three vehicles following a short police pursuit, according to Mendota Heights Police Officer Anthony Pattton.
Patton says around 7:20 p.m., State Patrol aired a driving complaint over the radio of a blue Mustang that was heading onto westbound Highway 62 to I-35E. Since a Mendota Heights police officer was close to the reported complaint, he responded to the call.
The officer found the Mustang and noticed it was all over the road, so he attempted to pull over the vehicle. The driver, however, sped up and the officer followed the vehicle.
The Mustang then crashed into three other vehicles near the Highway 77 exit. One SUV went into the ditch; the driver was taken to the hospital with unknown injuries. The Mustang also struck a minivan and another SUV, which had two children inside, who were taken to the hospital with non-life threatening injuries.
Police say the driver of the Mustang was not wearing a seatbelt. Crews took him to the hospital. Officers are requesting a search warrant to get a sample of his blood because they believe he was impaired.
The crash is still under investigation.