Suspect leads police on chase, causes 4-vehicle crash in Bloomington, Minn.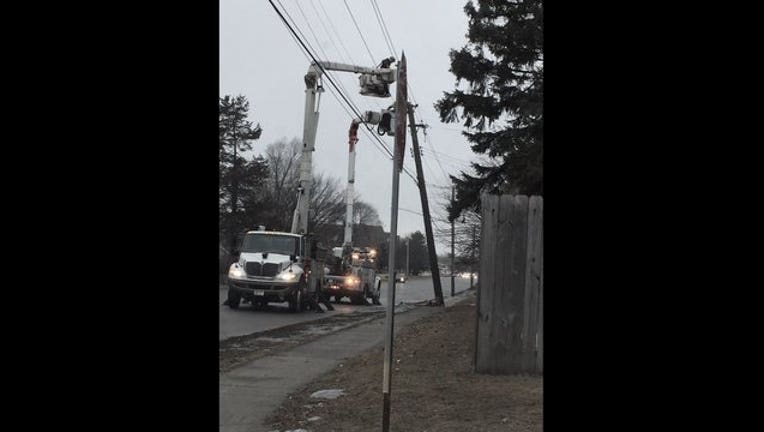 BLOOMINGTON, Minn. (FOX 9) - A portion of Old Shakopee Road in Bloomington, Minnesota was closed for several hours Tuesday morning after a four-vehicle crash caused by a suspect who was fleeing police. 
Around 7 a.m., the Bloomington Police Department responded a report of a domestic assault at a home on the 10000 block of Penn Avenue. The suspect fled the scene in a stolen vehicle, police spokesperson Mike Hartley said. 
The suspect led police on a chase down Old Shakopee Avenue, where he caused a four-vehicle crash. Several power poles were also damaged in the incident. 
The suspect, a 30-year-old St. Paul man, was taken into custody and is being held on possible charges of auto theft, misdemeanor domestic assault, driving on a revoked license and DWI. Officers believe he was drunk at the time of the incident, Hartley said. 
Hartley does not believe there were anyone was seriously injured in the crash.