Super Bowl ads use celebs, humor, lots of dogs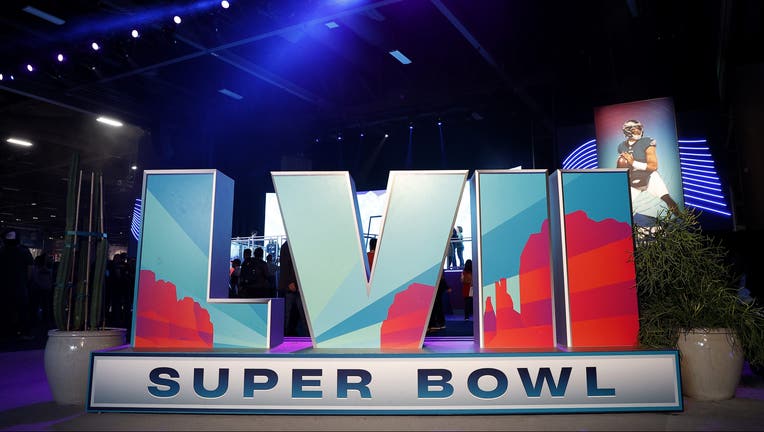 article
NEW YORK - Advertisers bet big that viewers were turning to the Super Bowl for a comforting escape, and delivered a series of advertisements that relied on familiar celebrity faces, light humor, and plenty of cuddly dogs.
This wasn't a year for edgy humor or experimentation. After the global pandemic, with economic uncertainty looming ahead and the war in Ukraine stretching on, advertisers just wanted people to feel good.
And it worked.
"This year's ads took a very light touch and focused on being fun and making the viewer feel good," said Charles Taylor, marketing professor at Villanova University. "Most followed a clear formula of combining A-list celebrities with humor, with some using nostalgia and/or music to good effect."
Super Bowl advertisers each year try to reach the more than 100 million people tuning into the broadcast. It's a pricey proposition: ads can cost as much as $7 million for 30 seconds.
It was a year of change for the Super Bowl since other alcohol ads were allowed to air after Anheuser-Bush gave up its exclusivity deal and the halftime show sponsor changed from Pepsi to Apple music after a decade.
STARRY NIGHT
Many of the ads were released early, but there were still some surprises in store for viewers. In its first Super Bowl ad, Dunkin' Donuts enlisted superfan Ben Affleck and wife Jennifer Lopez.
In the ad, Affleck mans the drive-through booth at a Dunkin' Donuts in Medford, Massachusetts, with a Boston accent and shocks customers. Lopez comes through the line of cars and asks him what he's doing. "You're embarrassing me in front of my friends," he says. "Grab me a glazed," she demands. Affleck has a long association with the brand, and is often spotted carrying Dunkin' Donuts drinks in paparazzi photos. He directed the ad, too.
GM and Netflix enlisted Will Ferrell to tout their deal to show more electric vehicles in Netflix shows. Bud Light's ad showed Miles Teller and his wife Keleigh and dog Bugsy, who all dance to hold music. Melissa McCarthy sings a jingle for Booking.com, and Adam Driver makes multiples of himself for Squarespace. Pepsi Zero Sugar hired Ben Stiller and Steve Martin. Avocados From Mexico enlists Anna Faris for one of the few slightly risque ads this year that envisions a present where everyone is naked — including the Statue of Liberty. Tennis star Serena Williams stars in two ads: one for Michelob Ultra and one for Remy Martin. T-Mobile enlisted Bradley Cooper and his mom to star in a blooper-filled ad.
One unusual star: a group of donors bought two ads to feature Jesus in a campaign called "He Gets Us."
And U2 ran an ad announcing its Las Vegas residency that showed unidentified orbs floating over cities. One of the orbs has a baby in it who says "Achtung!". U2′s shows are opening up a venue called MSG Sphere, so the orbs make sense. But coming the same day the U.S. announced it shot down a fourth unidentified flying object, the images of orbs floating over cities struck a jarring tone.
NOSTALGIA FEST
Many marketers tried to capitalize on well-loved TV and movie properties. This year, online shopping site Rakuten hired Alicia Silverstone and Elisa Donovan to recreate a scene from 90s rom-com "Clueless." Popcorners, a snack brand from Frito-Lay, brought back "Breaking Bad," which first aired in 2008, with stars Bryan Cranston and Aaron Paul.
Other advertisers trying to capitalize on favorite content from years past: T-Mobile's ad showed John Travolta singing a T-Mobile home internet-themed version of "Summer Nights" from "Grease" with "Scrubs" stars Donald Faison and Zach Braff. Michelob Ultra evoked "Caddyshack" by setting its ad at the Bushwood Country Club that's in the movie.
LIGHT HUMOR
Those not using celebrities opted for humor. Kia showed a dad on an epic quest to pick up his child's forgotten "binky." And E(asterisk)Trade brought back its famous talking babies: this time, they attend a wedding. Some ads were offbeat: a Tubi ad showed giant blue rabbits throwing people into holes to demonstrate the idea that Tubi helps people "find rabbit holes you didn't know you were looking for."
Ram's ad went slightly risque and poked fun at erectile dysfunction ads by having couples talk about "premature electrification." Villanova's Taylor said that approach just might work.
"Given the turn the Super Bowl has taken away from sexual appeals or humor over the past decade this will make the ad stand out and generate buzz," Taylor said. "While they are risking offending some consumers I think the ad will be well remembered and mostly well received."
CUTE ANIMALS
It's not a Super Bowl without cute animals — particularly dogs.
Jeep stuffed a bevy of animals, including meercats, a bee, a bear, a goat and many others, in its ad that shows the animals dancing to a tune emanating from a Jeep 4xe. The dog food subscription service called The Farmer's Dog showed a heartwarming tale of a girl growing older with her dog.
Other ads feature dogs alongside celebrities: a Skechers ad shows Snoop Dogg shaving a poodle; Pringles shows Meghan Trainor cuddling with her dog and Pepsi Zero Sugar shows Steve Martin as a vet operating on a dog. Amazon's ad shows a family getting a puppy companion for their older dog.
STUNTS
Advertisers sometimes try stunts to capture attention. The biggest one this year was from FanDuel, which enlisted former NFL player Rob Gronkowsi to try to kick a field goal live during the broadcast.
If he made it, customers who wagered at least $5 on the Super Bowl were to get a share of $10 million in free bets. But the problem with stunts is they're risky. FanDuel caused confusion with its ad, which appeared to show Gronkowski making the kick. But FanDuel said he missed but announced bettors would still get a share of $10 million in free bets.
More successfully, Peacock's late-game ad tried a stunt by acknowledging other ads. The concept behind its show "Poker Face" is that Charlie, played by Natasha Lyonne, can tell when someone is lying. The ad shows Lyonne watching the game with a companion at a bar. She tells him that the M&M's characters "never left" and a kid in the Google Pixel ad is actually 19 -- both references to ads that aired earlier in the game. Peacock says it created the ad in partnership with Google and M&Ms.