Summer camps, sports leagues jump on buy now, pay later bandwagon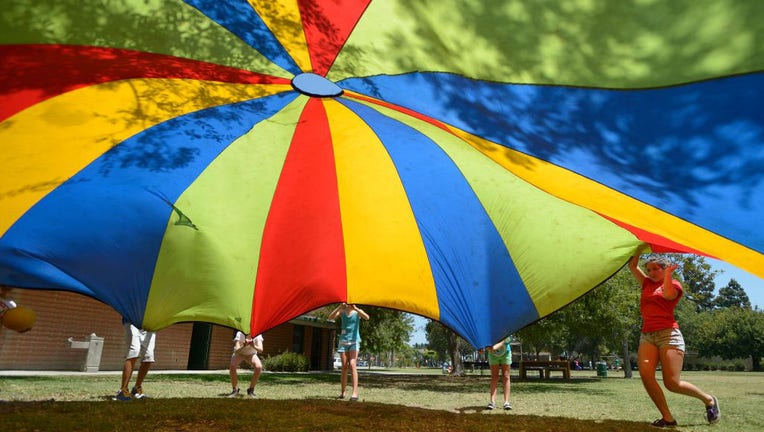 article
A growing list of camps and sports leagues are offering buy now, pay later payment services to help parents pay for increasingly more expensive activities, according to data from Worldline. 
Justin Passalaqua, country director for Worldline, which is the fourth-largest payments provider in the world, told FOX Business that 4,000 camps and 1,500 sports leagues around the country have already signed up through providers using Worldline's services.
More than 1,800 child care services have also jumped on the bandwagon as inflation continues to weigh down household budgets.
THIS SIDE HUSTLE IS HELPING SMALL BUSINESSES ACROSS THE US MAKE EXTRA CASH TO BEAT INFLATION
The buy now, pay later service has increasingly been implemented across the retail industry, letting customers pay for items in interest-free installments. 
But Passalaqua projects this technology will continue serving more niche markets, like summer camps, which can have very high average tickets ranging in the thousands of dollars. 
COST OF RAISING A CHILD JUMPS TO OVER $300,000
Demand for this service started to grow over the past year due to the uncertain economy and the availability of this technology. However, in January and February, Passalaqua witnessed a significant uptick in people using the service for summer programs or camps. That's generally when people start signing up for such programs, according to Passalaqua.
He argued the service isn't just benefiting families, but is also helping these camps boost profits because more people can afford it. 
"With the advancement of BNPL [buy now, pay later] and having the technology embedded in a wide variety of software, it makes it really easy for people from all economic levels to participate in these services that may have previously been cost prohibitive," he said. 
He added: "It's kind of a win-win." 
The American Camp Association (ACA) told FOX Business that over the past few years it has seen camps across the field raise program fees due to a variety of significantly rising costs. Camp owners, operators and directors are seeing increased operating costs on everything from food to staffing and insurance, according to the ACA. 
The average day camp fee in 2022 was $87 and average camp fee was $172, according to the ACA's latest research. 
Still, "enrollments are up, and the demand for camp is soaring" this year as families are more eager to have their kids "reap the social, emotional, and experiential benefits" of such experiences, the ACA said.
Aside from buy now, pay later services, the ACA reiterated that many camps and summer programs still offer financial assistance through scholarships, discounts and other payment plans to help families foot the big bill.