4 students charged, superintendent resigns after taped beating of New Jersey teen who later took own life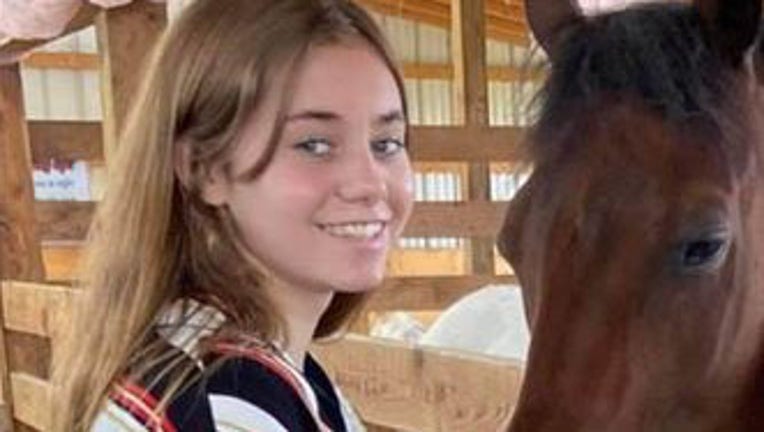 article
This story contains details that are disturbing.  If you or someone you know is having thoughts of suicide, please contact the National Suicide Prevention Lifeline at 988
Four students have been charged, and a school district superintendent has resigned, after a recorded attack against a 14-year-old New Jersey student in the hallway of her school spread on social media in the days before her family says she took her own life.
One juvenile was charged with aggravated assault, two were charged with conspiracy to commit aggravated assault and one was charged with harassment, prosecutors in Ocean County said Saturday.
All four juveniles and their guardians were given copies of the complaints, and they were released pending future court appearances, Ocean County Prosecutor Bradley D. Billhimer said in an email Saturday.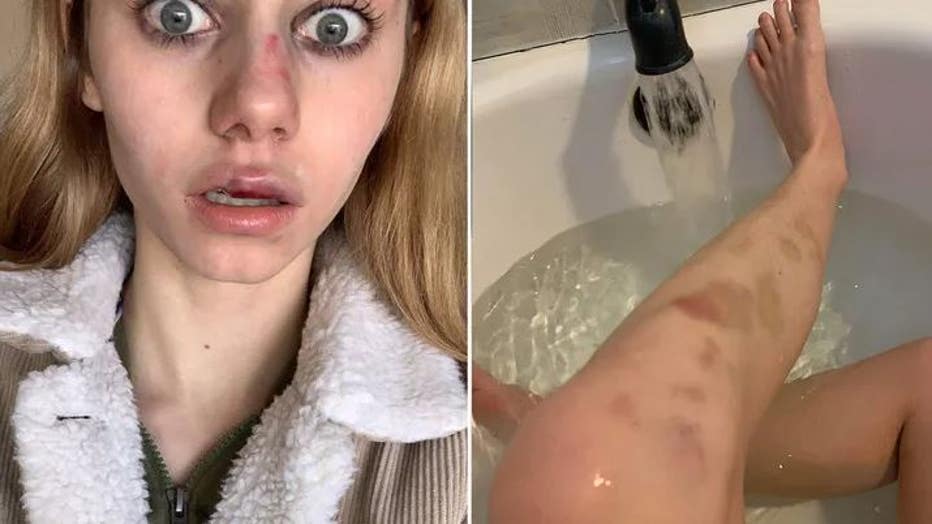 A 14-year-old New Jersey high school student took her own life after video was posted online of a group of girls attacking her. (Michael Kuch)
The family of Adriana O. Kuch found her body on Feb. 3, two days after her beating beside school lockers at Central Regional High School in Bayville, her father, Michael Kuch, has said.
Kuch was shocked after hearing about the bullying incident. He told Fox News Digital he took his 14-year-old teen to the local police station to file a report about the incident.
The charges come after the Central Regional School District announced Superintendent Triantafillos Parlapanides' resignation Saturday. In a statement on its website, the Central Regional School District's Board of Education said, in part:  "The Central Regional School District Board of Education has accepted the resignation of Dr. Triantafillos Parlapanides. The Central Regional family continues to mourn the loss of one of our children. We are all praying for the family and loved ones and our entire community."
The district continued to say that it "is evaluating all current and past allegations of bullying."
The video showed Adriana Kuch and a friend walking down the hallway of their public high school when a girl walked up and started hitting her in the face with a water bottle. 
She fell to the ground and was repeatedly kicked and punched by students. Cheering was heard from the student who took the video. Two school workers eventually stopped the attack. 
She received care from the school nurse after the attack left her with severe bruising on her legs and face. Her father posted images from the video to his Facebook page.
"These 4 girls planned and executed an attack. If you watch the videos I have, they are laughing while talking about what they are going to do at the start of the video," posted.
The teen faced months of bullying from classmates at the school, according to her father.
"I do know why it happened. It happened because these two haven't liked each other for a couple years, and she had been threatening my daughter online," he stated.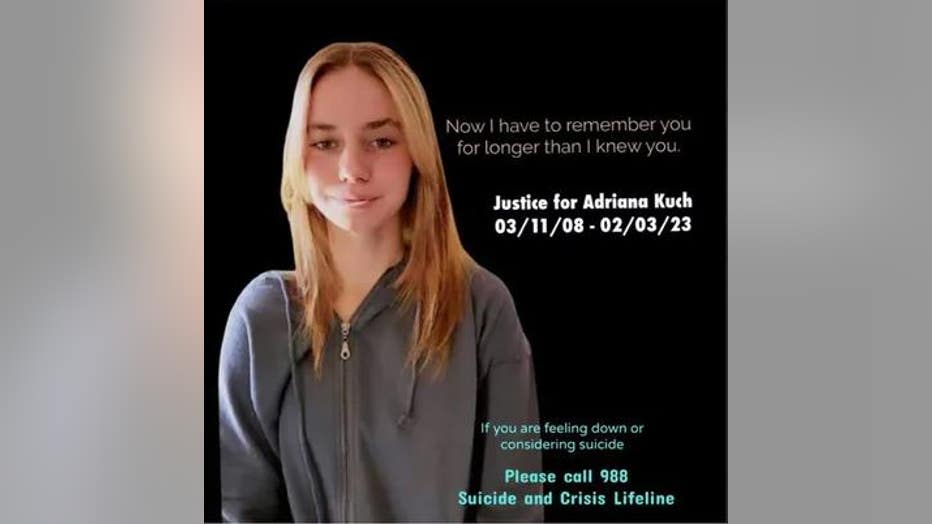 Adriana Kuch is remembered as "a beautiful girl who was happy, funny, stubborn, and strong." (Michael Kuch)
A moment of silence was held Wednesday around the school's flagpole. Students then held a rally outside of the school. Dozens of students protested what they called a pattern of bullying and a lack of effort to address it.
After students participated in the walkout, Parlapanides had written in a letter to parents that the protest interfered with "the learning process" and future "rallies" would need prior approval from the administration.
"I spoke with the student protestors in front of the school on Wednesday and offered to sit down and meet with them to discuss their concerns," said the prosecutor, Billhimer, who was at the high school again Friday to meet with protest organizers for more than two hours.
Billhimer said he had discussed ways to improve the district's response to school "incidents" during a meeting Saturday with Parlapanides.
"I also shared some suggestions regarding staff changes as well as programming and services to respond to the needs of the students," Billhimer wrote.
An obituary for Adriana said she was born in Toledo, Ohio but had lived in several places because her father was in the Army. They moved to Bayville seven years ago. She was a freshman at the school.
"She adored all animals, she helped children with special needs, she loved jogging with her brothers and was a true nature lover. Adriana also enjoyed her walks in the woods, skateboarding, riding dune buggies and dirt bikes."
A GoFundMe was set up to help the family with funeral expenses.
If you or a loved one is feeling distressed, call the National Suicide Prevention Lifeline. The crisis center provides free and confidential emotional support 24 hours a day, 7 days a week to civilians and veterans. Call the National Suicide Prevention Lifeline at 1-800-273-8255. Or text HOME to 741-741 (Crisis Text Line).

CLICK HERE for the warning signs and risk factors of suicide. Call 1-800-273-TALK for free and confidential emotional support.
The Associated Press contributed to this report.