Strong waves on Lake Superior hit Duluth shoreline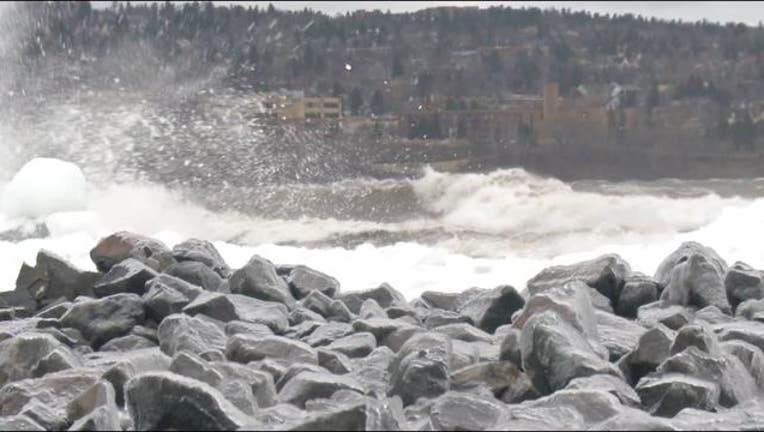 article
DULUTH, Minn. (FOX 9) - Powerful winds and huge waves will be hitting the shore of Lake Superior in Duluth.
Thursday evening curious watchers gathered to watch the strong waves crash on the beach. In order to snap a photo, people needed to brave the blustery winds.
"I love to capture what I find out here because not everybody gets a chance to see something like this," Jeffrey Doty, a Duluth photographer, told FOX 21 in Duluth.
According to the National Weather Service in Duluth, wind gusts as high as 60 miles per hour near Duluth and Superior will bring in waves ranging 16 feet to 20 feet tall.
The NWS says the powerful waves will likely cause some damage along the shoreline. Officials are warning residents to expect shoreline flooding and tree damage.