Stearns County squad car damaged in Friday night crash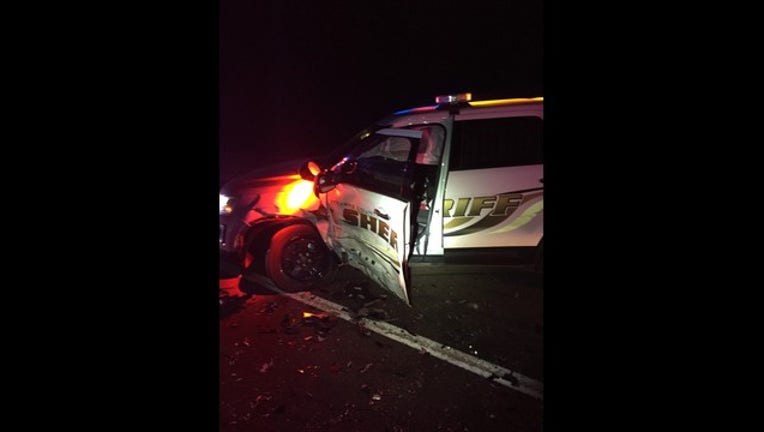 COLD SPRING, Minn. (FOX 9) - A Stearns County Sheriff's squad car was damaged Friday night after a crash on County Road 2 near 11th Street Northeast in Cold Spring, Minnesota.
According to a release from the Stearns County Sheriff, a sergeant was driving his marked 2017 Ford Explorer when he activated his emergency lights to make a traffic stop.
The sergeant went to make a U-turn when a 24-year-old driver hit the squad car's driver side front tire area.
Neither the driver nor the sergeant were injured in the crash. Both were released from the scene. The crash is being investigated by the Minnesota State Patrol.