Star Tribune drops 'Dilbert' after creator's racist rant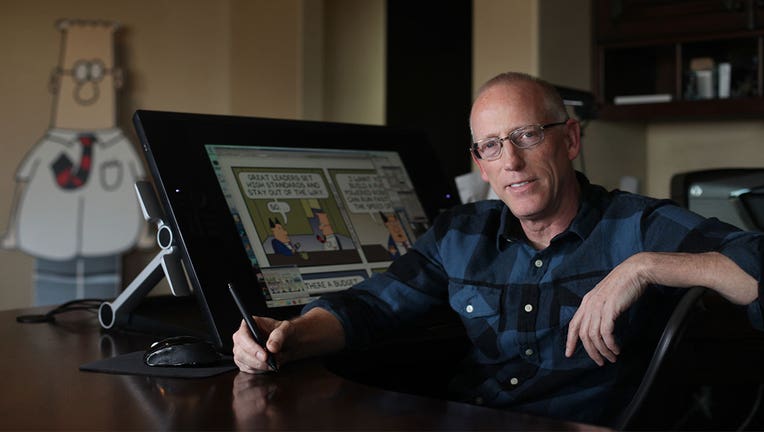 article
MINNEAPOLIS, Minn. (FOX 9) - The Star Tribune announced Sunday it will no longer run "Dilbert" comics, joining a long list of news publications dropping the comic, after the strip's creator faces controversy for racist remarks.
Dilbert creator Scott Adams is facing backlash after a series of comments on a YouTube live stream, including saying "white people should get the hell away from Black people" while discussing a poll that asked voters whether "it's OK to be white." That poll from conservative-leaning pollster Rasmussen found that 72 percent of likely voters agreed with that statement, but of that group, 26 percent of Black Americans disagreed. However, it's fair to note the total poll only included about 130 Black Americans, a relatively statistically insignificant sample size.
Adams, however, interpreting the poll as showing nearly half of Black Americans hating white people, promoted segregation on his stream.
"Wherever you have to go, just get away," Adams added. "Because there's no fixing this. This can't be fixed. You just have to escape. So, that's what I did, I went to a neighborhood with a very low Black population."
Referencing the poll, Adams also compared being Black to being a member of a "hate group". Adams also volunteered that he would no longer help Black Americans, saying he no longer saw any benefit to it. "The only outcome is I get called racist," Adams opined, later adding: "It makes no sense to help Black Americans if you're white. It's over; don't even think it's worth trying. We should be friendly. I'm not saying start a war… I'm just saying get away."
Adams later walked back the comments on Saturday, saying "everyone should be treated as an individual." At the same time, in a series of tweets, he criticized the media for misrepresenting his statements.
Following the rant making waves on social media, a number of publishers across the United States announced they would drop the comic. However, the strip still made its spot in the Star Tribune on Sunday, even as the paper ran a story about Adams' controversy.
But, after facing its own scrutiny, the paper reversed course Sunday. In an editor's note added to an Associated Press article about Adams, Editor-in-Chief Suki Dardarian says the strip will be removed from the paper starting Monday.
"The Star Tribune has ceased publication of the Dilbert comic strip because of creator Scott Adams' recent comments on YouTube," the statement reads. "Adams' comments were hateful and racist. They violated our core values and standards and reached well beyond our guidelines for open debate."