St. Paul Police: Woman dies from stab wound inside apartment, suspect arrested
ST. PAUL, Minn. (FOX 9) - The St. Paul Police Department said it is investigating the city's first homicide of the year after a woman died from a stab wound inside an apartment Sunday afternoon.
Police say they received the 911 call of a stabbing around 2:30 p.m. Sunday in the North End neighborhood. When officers arrived to the apartment building on the 100 block of Larpenteur Avenue West, they found a "disturbing scene" of an unresponsive woman who had been stabbed in the chest.
Officers called for St. Paul fire medics, who pronounced the woman dead at the scene when they arrived. Police say she was in her 40s.
"What we're really trying to focus on is a thorough investigation at this time because we know a woman lost her life today," Sgt. Natalie Davis said at the news conference. "What I'm really thinking about is the victim's loved ones and family right now. And I personally know the homicide investigators, and I know that they're going to work diligently on this case to bring justice to the victim's loved ones and family."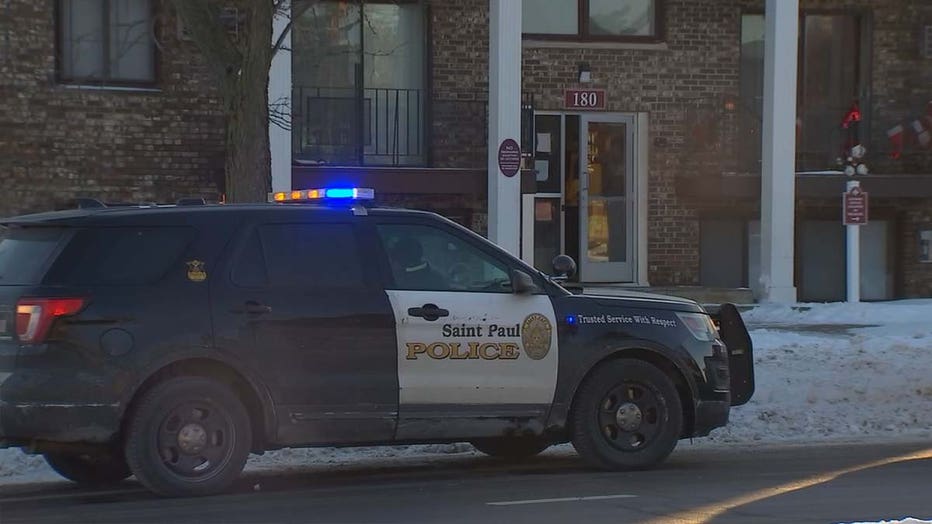 Police say they found a woman suffering from a stab wound to the chest at a North End apartment Sunday afternoon. She was pronounced dead at the scene.
"I'm saddened that we're here on January 9th, and we're already talking about a homicide," Sgt. Davis added.
The Ramsey County Medical Examiner identified the victim as Tina McCombs, 48, of St. Paul. 
 St. Paul police arrested a 38-year-old St. Paul man for murder in connection to this stabbing death. The police department said officers found the man outside a home a couple miles from the scene. He was treated at Regions Hospital for "exposure," then was arrested at police headquarters.
Anyone with information should call the homicide unit at 651-266-5650.