St. Paul Police investigating alleged sexual assault between teen and school employee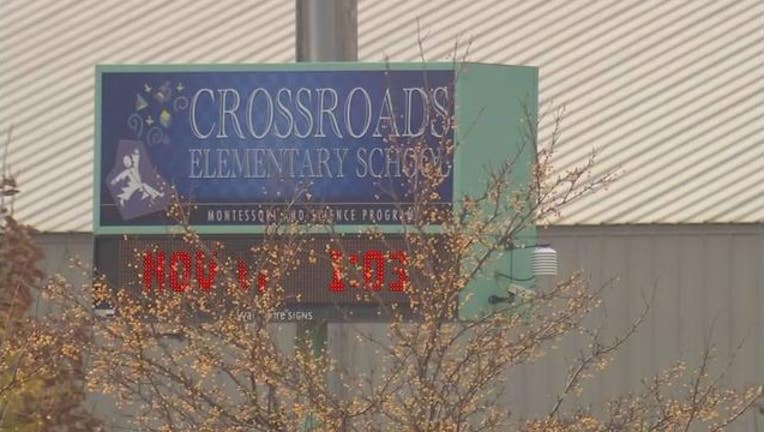 ST. PAUL, Minn. (KMSP) - St. Paul Police are investigating a report of a possible sexual assault after an alleged incident between an employee of Crossroads Elementary School and a 17-year-old female student at Cretin-Derham Hall.
According to St. Paul Police, a report was filed Sept. 17 about the incident that reportedly occurred in January 2018 at Crossroads Elementary School.
Police say the female was at the elementary school for a service project when the alleged sexual contact occurred with an adult male staff member.
The incident is under investigation and no arrests have been made.
In a statement, Cretin-Derham Hall said it is "working with Saint Paul Police as it investigates allegations of inappropriate conduct by an employee at Crossroads Elementary School in St. Paul involving one of our students that may have occurred during the last school year."  
"We will assist this investigation in any way possible and will always act to keep every member of our community safe," the Cretin-Derham hall statement continues. "We have no higher priority."
St. Paul Public Schools also released a statement Friday saying they are "actively working" with police on the matter. 
From a St. Paul Public Schools spokesperson:
We have learned from the Saint Paul Police Department about alleged misconduct by a Crossroads Elementary staff member. The misconduct does not involve Crossroads students.
Following district protocol, the employee in question was immediately placed on administrative leave and we are actively working with the Saint Paul Police Department.
The incident is currently an active police matter and at this time we are referring questions to the Saint Paul Police Department.