St. Paul man charged with murder in death of 3-year-old boy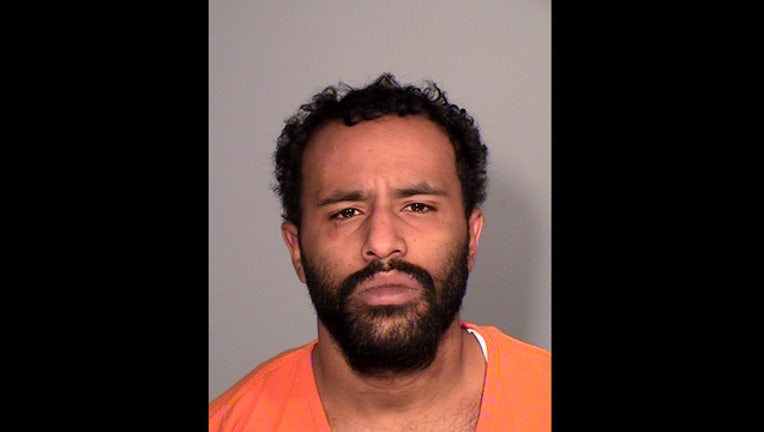 ST. PAUL, Minn. (FOX 9) - A St. Paul, Minnesota man was charged Tuesday in the death of a three-year-old boy last week. 
Alontae Butts, 25, is charged with second-degree murder. 
According to the charges, on Tuesday, Jan. 15, EMTs brought a three-year-old boy to Children's Hospital from his home on the 1000 block of Carroll Avenue. He had bruising all over his body and was in cardiac arrest when he arrived at the hospital. 
Despite resuscitation attempts, the child was pronounced dead a short time later. 
The Ramsey County Medical determined he died of multiple traumatic injuries, including cerebral edema and perforation of part of his small intestine. His death was ruled a homicide. 
Officers went to the boy's home after he died at the hospital. They located Butts, who had been watching the child's other siblings, a six-year-old boy and a two-year-old girl. 
Both siblings were taken to Children's Hospital to be evaluated. Doctors discovered the two-year-old girl had a serious liver laceration as well as a healing scalp laceration and a bruise to her left cheek. She was transferred to the pediatric intensive care unit to be monitored.  
The investigation revealed that the three-year-old boy had thrown up on Monday night, the day before he was brought to the hospital. He complained to his mother about being thirsty and eventually fell asleep early Tuesday morning. 
Around 4 p.m. on Tuesday, the child said he needed to use the bathroom. A short time later, his mother and Butts found him unresponsive on the bathroom floor and called 911. 
The six-year-old boy was interviewed at the hospital. He said Butts chokes all three children, punches their cheeks and steps on them when they are bad or won't stop crying. He claimed Butts "chokes them to knock them out—so they'll go to sleep," according to the charges. 
Butts denied the allegations and said he may have accidentally stepped on the children in the middle of the night, but he had never stomped on them.