South Carolina woman killed in Kroger parking lot spit at suspect prior to shooting: police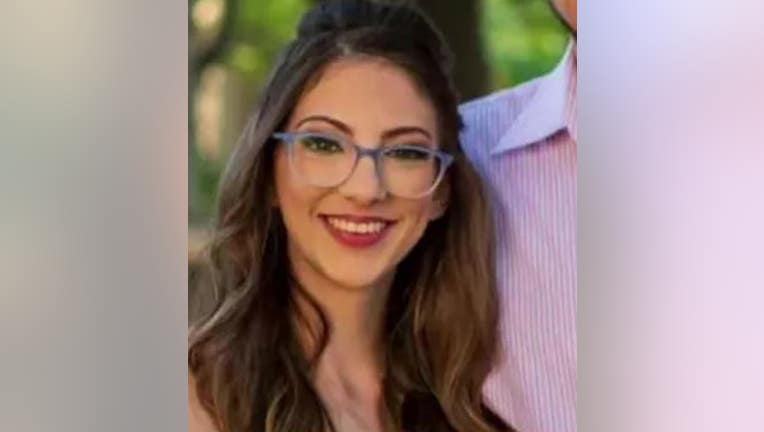 article
The South Carolina woman killed in a Kroger parking lot was shot after she "spit at" the suspect during an argument "over who had the right-of-way," the local police chief told Fox News Digital, citing witnesses.
Witnesses told Irmo, South Carolina, authorities that Alexandria Cress Borys, 26, was gunned down around 4 p.m. on Feb. 14 after she and the alleged shooter, a stranger named Christina Harrison, argued "over who had the right-of-way" in the parking lot of a local Kroger supermarket, Irmo Police Chief Bobby Dale said.
Borys was on foot and loading groceries into her car when she and Harrison, who was driving a vehicle, "exchanged some words," Dale told Fox News Digital on Tuesday.
SOUTH CAROLINA MOTHER SHOT TO DEATH IN FRONT OF YOUNG CHILDREN IN KROGER PARKING LOT
"According to witnesses, the two exchanged some words and that's around the time Borys spit at Harrison," Dale wrote in an email. "Borys turned away and was simultaneously shot by Harrison."
Harrison shot Borys one time in the back of the head, Dale said. She was pronounced dead at the scene.
FLORIDA PREGNANT MOTHER SHOT AND KILLED WHILE PARKED IN CAR, POLICE SAY
Police said Harrison fled the scene in her white Ford vehicle but turned herself in to authorities around 5:30 p.m. that day. 
Harrison, 23, was charged with murder, unlawfully carrying a pistol and possession of a weapon during a violent crime. She has no known criminal history, Dale said.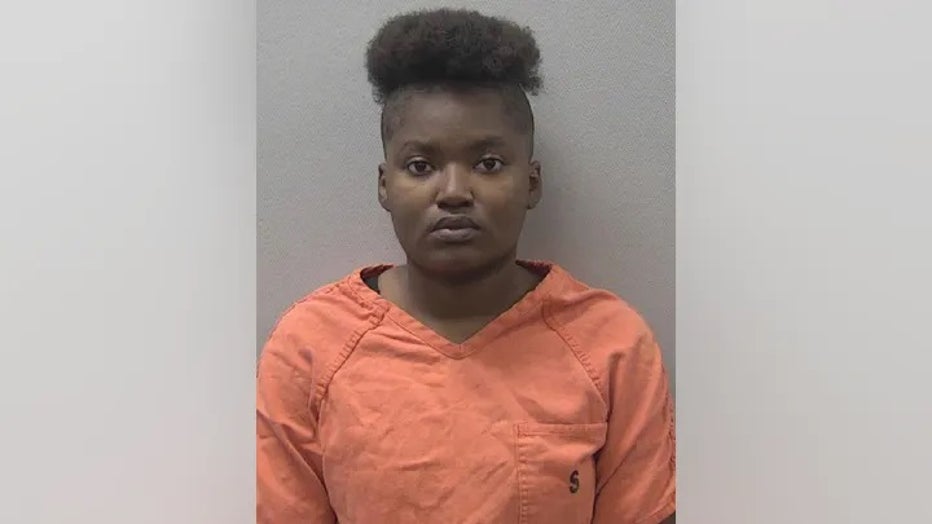 Christina Harrison, 23, is charged with murder in the Valentine's Day death of 26-year-old Alexandria Borys. (Lexington County Detention Center)
Her attorney, Derrick Mobley, did not immediately respond to Fox News Digital's request for comment. 
FLORIDA WOMAN ARRESTED IN DEATH OF 27-YEAR-OLD MOTHER WAS 'RANDOMLY SHOOTING' AT CARS: DEPUTIES
"Unfortunately, this is a situation where tempers flared, and someone let anger get the best of them. One rash decision has impacted the lives of two families and countless others who witnessed this tragic event." Dale said in a statement shortly after the shooting. "Senseless is the only word I can think of to describe what happened today."
Borys was with young children at the time of the shooting, though it was not clear if the children were hers or a relative's.
A Kroger spokesperson told Fox News Digital that the store "provided video to help the Irmo Police Department in their investigation."
"This was a senseless tragedy," the spokesperson said. "Our thoughts and prayers are with the family and loved ones of the victim."
Borys' husband, Tyler Borys, told local affiliate FOX 57 Columbia that his wife's brother had been fatally shot less than a week prior to her death.
He said his wife had recently enrolled in nursing school and worked as a local cosmetologist, according to the report.
In a GoFundMe page created in Borys' honor, Tyler described his wife as "a beautiful woman, wonderful mother, compassionate wife, trusting friend, and so so much more."
He added: "Alexandria was truly taken too soon."
Fox News Digital's Elizabeth Pritchett contributed to this report.