Someone wrote 'Free' on a dog, then abandoned it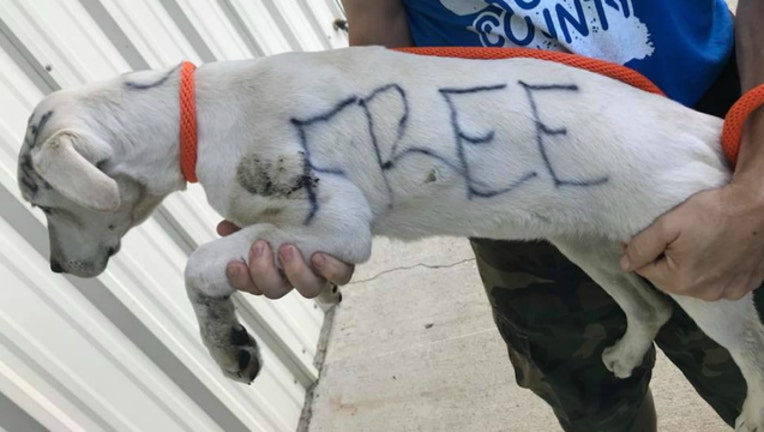 article
CHILLICOTHE, Ohio (Fox 32 News) - A dog was abandoned in Ohio by someone who wrote messages all over its body.
The messages were things like "Free" and "Good Home Only."
The staff at Ross County Humane Society renamed the dog Marvella.
An outraged employee shared photos of the dog on Facebook.
"How are you going to dump your dog, and write FREE all over it in permanent marker! I just don't get it!" wrote Brittany May. "This is a whole new level of LOW!"