Snow piling up in southern Minnesota as Saturday storm continues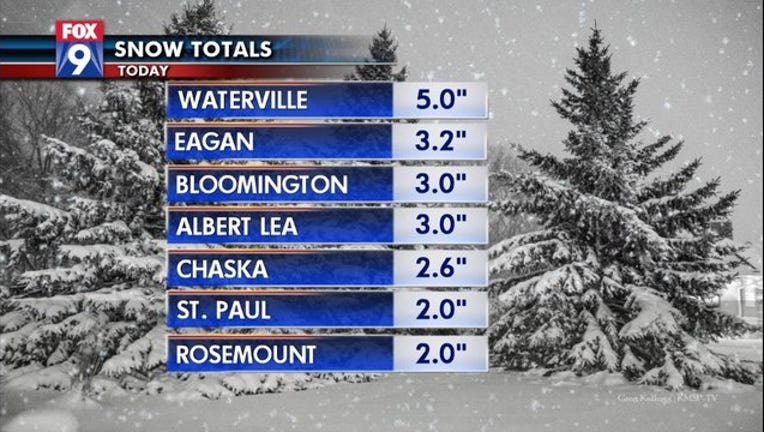 (KMSP) - Early Saturday afternoon, a heavy band of snow rolled through the Twin Cities metro area.
Some areas like Burnsville have reported over 2 inches of snow.
The area is not done with the snow yet, however. The Winter Weather Advisory is still in place for the Twin Cities, meaning the area could see up to 3 to 5 inches of snow when it is all said and done by Sunday afternoon.
Further south, towards I-90, totals of 8 to even 9 inches of snow are possible where a Winter Storm Warning is in effect.
TOTALS: (as of 5 p.m. Saturday)
Waterville – 5.0"
Eagan – 3.2"
Bloomington – 3.0"
Albert Lea – 3.0"
Chaska – 2.6"
St. Paul – 2.0"
Rosemount – 2.0"