Sloth baby born at Minnesota Zoo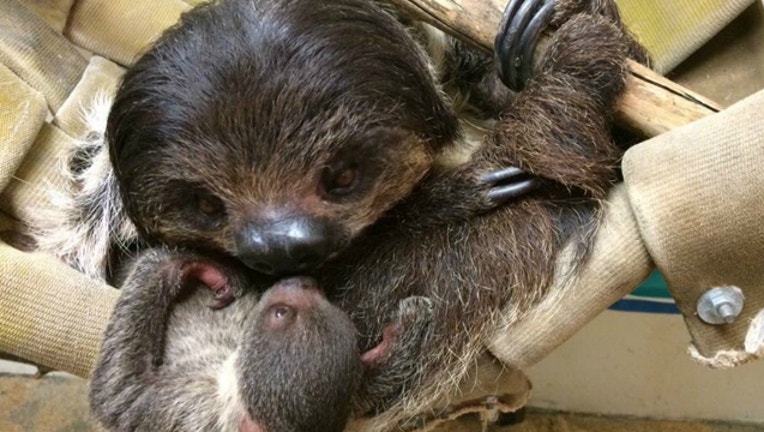 APPLE VALLEY, Minn. (KMSP) - The Minnesota Zoo is celebrating a special delivery!
Lily, a Linne's two-toed sloth, had a baby. Zoo officials posted a photo on social media of the proud mama holding her little one.
Zoo officials say the baby is "growing big and strong" behind the scenes and hopefully have its debut for public viewing in October.