Semi tips over, spills dumpster along I-94 in St. Paul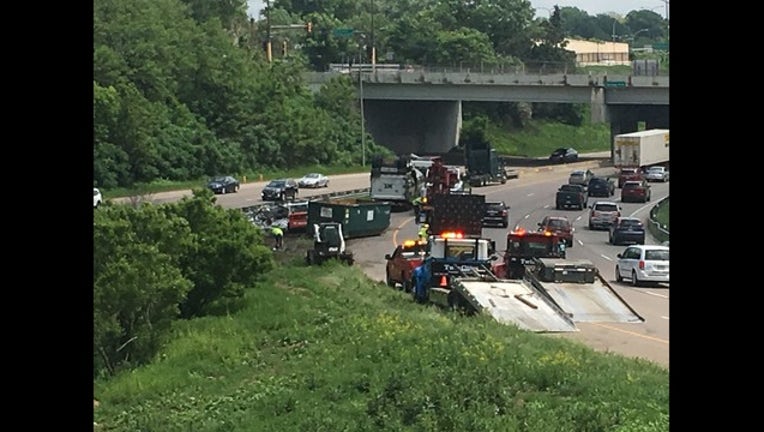 article
ST. PAUL, Minn. (KMSP) - A semi truck carrying a dumpster tipped over onto its side, spilling its load along I-94 in St. Paul, according to Minnesota State Patrol.
The incident happened around 11:42 a.m. on I-94 near Mounds Boulevard. The dumpster fell off the semi during the crash. Hours later, crews were still clearing the road of debris.
The left lane along that section closed to traffic during the cleanup.
Officials say no one was injured.