Semi carrying toxic chemicals catches fire, prompts evacuation in Paynesville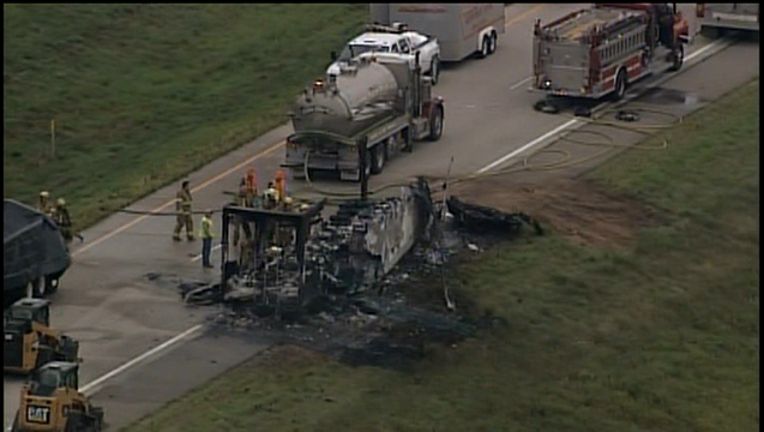 PAYNESVILLE, Minn. (KMSP) - A semi-truck carrying various hazardous chemicals caught on fire early Friday morning, prompting an evacuations of several nearby homes in Paynesville, Minnesota.
The semi caught fire shortly after midnight while driving on Highway 23 near Paynesville. According to the Stearns County sheriff's office, the semi driver unhooked from the trailer and moved the tractor to safety. The trailer, which was carrying various oxidizers, was fully engulfed in flames and spewing toxic smoke when first responders arrived. 
Authorities immediately shut down the highway and began evacuating homes between County Road 85 and Highway 23 from Koronis Hills Golf Course to Roseville Road. The residents were sheltered at Paynesville High School for several hours until they were allowed back into their homes.
As of 8:45 a.m., part of Highway 23 remains blocked. The cause of the incident remains under investigation.