Sauk Rapids animal shelter admin resigns after video surfaces of dogs outside in cold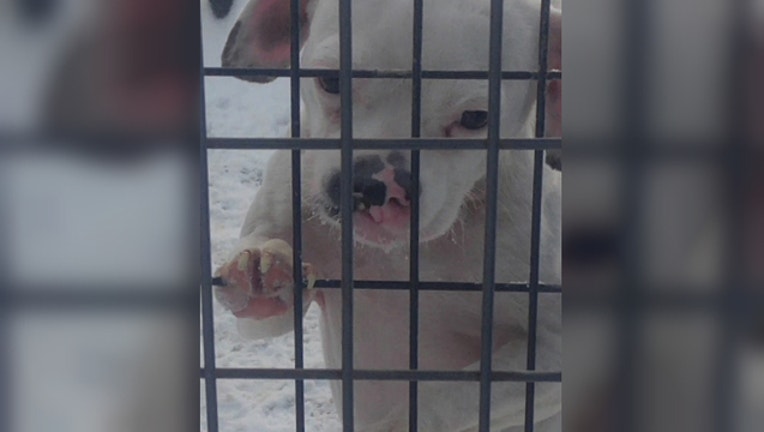 SAUK RAPIDS, Minn. (FOX 9) - An administrator of an animal shelter is resigning after video surfaced of dogs being left out in the brutal cold earlier this week. The shelter staff that was on duty during the incident has also been fired.
A video shared on Facebook showed a group of dogs in outdoor kennels Tuesday morning at Central Minnesota Animal Care and Control in Sauk Rapids. At the time, the temperature was around -30 degrees with a wind chill near -50 degrees.
According to Sauk Rapids police, around 10:30 a.m. an employee at a business near the shelter reported her concerns about the dogs to police. She estimated the dogs had been outside for about 20 minutes.
When the officer arrived at the shelter, he found about six to eight dogs barking in the outdoor kennel. He noted at least one dog was shivering. He knocked on the doors, but no one answered.
He eventually got in contact with the shelter administrator, Lisa Tenter, by driving to her home. Tenter told the officer an employee likely let out the dogs while cleaning and said she would contact her employee.
Soon after speaking with Tenter, the officer saw her drive in the direction of the Central Minnesota Animal Care and Control. The officer drove by the shelter about 30 minutes later and the dogs were no longer outside.
Sauk Rapids Police Chief Perry Beise told FOX 9 no citations were issued as the dogs were brought inside and were not injured. Chief Beise says the department has had a good working relationship in the shelter in the past.
In a post on the Central Minnesota Animal Care and Control Facebook page, Tenter announced her resignation and that the staff in charge that morning had been fired.
"Even though shelter administration is dismayed by the untrue rumors about the incident circulating on social media, we do not want to hide the fact that leaving animals outdoors in such weather conditions, even for short periods of time, can be very dangerous to all animals," said Tenter in the post. "We would like to caution everyone to please remember that if you, personally, would not stand outside (uncovered) with your pet, then do not make your pet stand outside."