Saints Coach Sean Payton admits to taunting Vikings fans with Skol Clap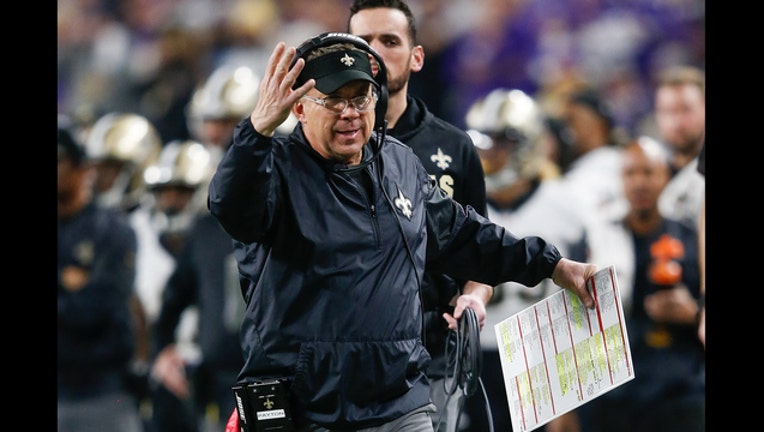 article
MINNEAPOLIS (KMSP) - New Orleans Saints head coach Sean Payton admitted to taunting Minnesota Vikings fans Sunday by doing the Skol Clap as the Saints were leading, according to the New Orleans Times Picayune.
Former Vikings linebacker Ben Leber, analyst for Fox 9's Vikings Gameday Live, reported seeing Payton doing the Skol Clap at Vikings fans after the Saints took a 24-23 lead with 25 seconds remaining.
According to the Times Picayune, photos on Twitter later corroborated the report, and Payton explained his decision during a news conference Tuesday.
"There was just a group of fans; it was good playoff fun," Payton said.
You know what else was good playoff fun? Stefon Diggs winning the game with a 61-yard touchdown catch, dubbed the Miracle in Minneapolis. We're still watching this unbelievable video on loop.