Strong winds fling boat sail through air as crowd flees at Australia event
AUSTRALIA - Team Canada's catamaran wing sail suffered significant damage after "gusty thunderstorms" sent the sail flying through the air at the KPMG Australia Sail Grand Prix in Sydney Harbour.
The dramatic scenes happened as bad weather hit the area.
Video captured by Sonya Thai shows workers and spectators running for safety as the equipment was flung around through the air, smashing into tents while being held by a crane.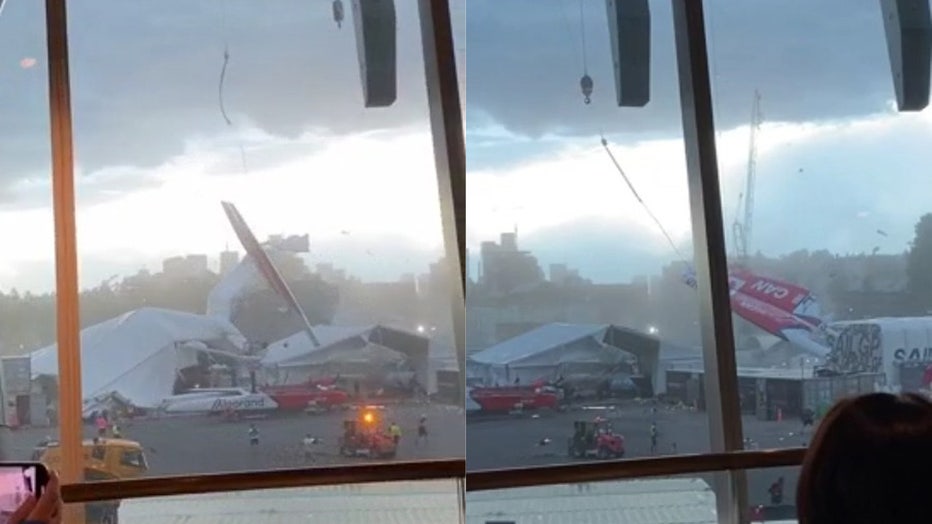 Organizers issued a statement later saying a"weather event" at the conclusion of racing caused significant damage to wing sails and at least one boat and forced the cancellation of the two fleet races scheduled for Sunday.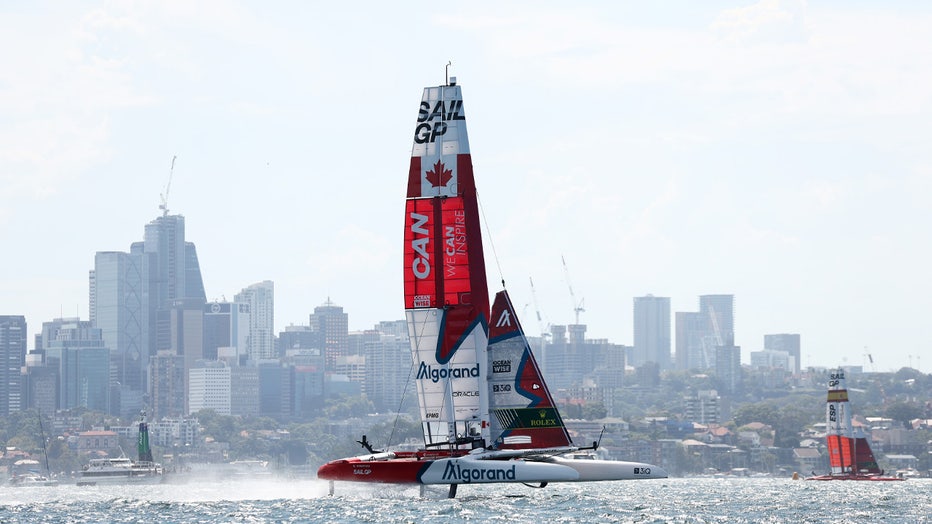 Canada SailGP team prepares to race during day one of SailGP Australia on Sydney Harbour. (Photo by Matt King/Getty Images)
"After racing today, a major weather event occurred that has resulted in significant damage," organizers said in a statement. "As far as we know, no one was seriously injured during the incident. As a result of the damage, SailGP has had to cancel racing for the second day of the Sydney event.
"A full assessment of the damage is underway but it is likely some of the future SailGP events may also need to be delayed."
Associated Press wire services helped contribute to this report.