SAG-AFTRA strike reaches crucial week as negotiations with studios continue
LOS ANGELES - Negotiators representing the striking actors' union and studios are expected to meet again Thursday, one day after they met for more than three hours in a session the entertainment trade newspaper Variety described as productive.
A source close to the studios who was not authorized to comment told the Los Angeles Times that the entertainment companies saw a clear path to a deal and were optimistic that a tentative resolution could be reached soon to end the strike which has reached 112 days.
Duncan Crabtree-Ireland, SAG-AFTRA's national executive director and chief negotiator, struck a more cautious tone, telling The Times that while recent discussions have been productive and "things are moving in the right direction," the parties are "still far from an agreement."
Crabtree-Ireland told The Times that if studios come to the table with "the kind of mindset" that would satisfy the union's wishes, a settlement could be easily reached "in a matter of days."
"Whether that will happen is hard to say," Crabtree-Ireland told The Times, noting key disagreements remain over the use of artificial intelligence in filmmaking, among other issues.
PREVIOUS COVERAGE:
The Screen Actors Guild-American Federation of Television and Radio Artists is seeking to place limitations on the use of AI to re-create actors' likenesses and performances, while the Alliance of Motion Picture and Television Producers has advocated for informed consent and fair pay in situations where performers are digitally replicated, according to The Times.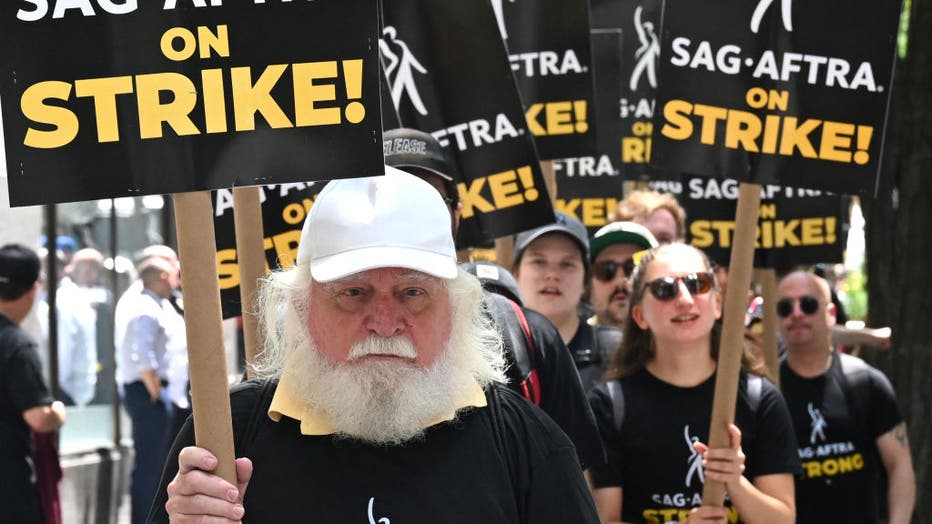 SAG-AFTRA. (Photo by TIMOTHY A. CLARY / AFP) (Photo by TIMOTHY A. CLARY/AFP via Getty Images)
The studios have warned that unless a deal is reached this week, it will be impossible for the broadcasters to salvage half a season of scripted television, according to Variety. The 2024 summer movie season is also increasingly in peril, as more and more films have been delayed to 2025, Variety reported.
The union's other demands include general wage increases, boosts in compensation for successful streaming programs and improvements in health and retirement benefits.