Robbie Knievel, son of daredevil Evel Knievel, dies at 60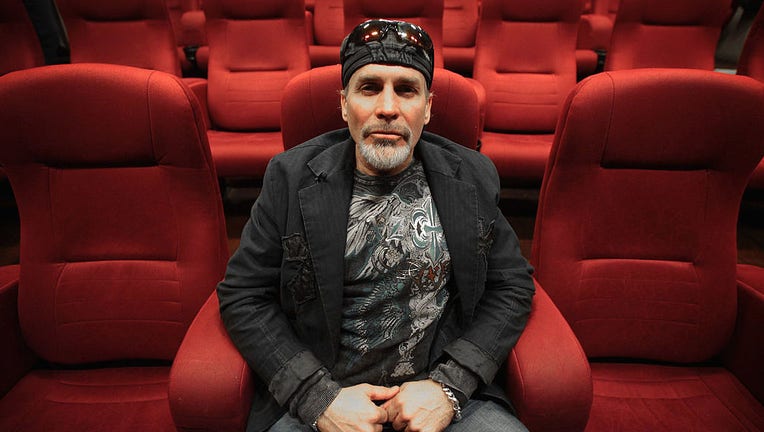 article
Robbie Knievel, the youngest son of late motorcycle daredevil Evel Knievel, has died in Nevada. He was 60.
He died early Friday at a hospice in Reno after battling pancreatic cancer, his brother Kelly Knievel said.
"Daredevils don't live easy lives," Kelly Knievel told The Associated Press. "He was a great daredevil. People don't really understand how scary it is what my brother did."
Robbie Knievel performed over 350 jumps in his career, setting world records for 20 of them, according to his official website. He followed in his father's footsteps, gaining fame in 1989 when he jumped the fountains at Caesars Palace in Las Vegas — a feat that had nearly killed his father 21 years earlier.
The elder Knievel, who died in 2007, became famous in the 1970s for riding his motorcycle over everything from vehicles to alligators while wearing a red, white and blue jumpsuit. 
As a boy, Robbie Knievel began on his bicycle to emulate his famous father.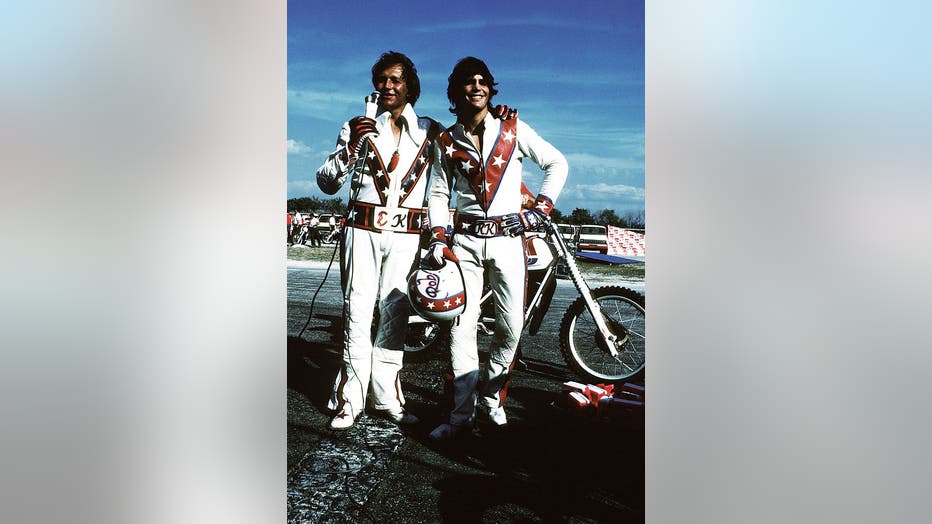 Stunt performers Evel Knievel with his son Robbie Knievel circa 1980's. (Photo by Mark Weiss/WireImage)
Among some of Robbie Knievel's most notable jumps throughout his career were over 30 hotel limousines in 1998 at the Tropicana Hotel; between two buildings at the Jockey Club in 1999; and a New Year's Eve jump amid fireworks in front of a volcano attraction at The Mirage on Dec. 31, 2008.
Robbie Knievel, who promoted himself as "Kaptain Robbie Knievel," also failed in several attempts. In 1992, at age 29, he was injured when he crashed into the 22nd of 25 pickup trucks lined up across a 180-foot span in Cerritos, California.
"Injuries took quite a toll on him," Kelly Knievel said Friday.
Robbie Knievel also briefly appeared in "Knievel's Wild Ride," a 2005 reality television series that followed the stunt rider, his family members, and crew as they worked and traveled.
Eddie Gossage, the former president of Texas Motor Speedway, shared a photo of the pair on Twitter in response to the news. 
"My friend Robbie Knievel died today. I got a text telling me he was in a coma a few days ago & would pass soon. He had a sweet heart & a great laugh," Gossage wrote. "I had a memorable dinner in Indy one night that included Rob & Florence Henderson. I will miss Robbie. Happy landings, my friend."
Kelly Knievel lives in Las Vegas. He said his brother died with three daughters at his side: Krysten Knievel Hansson of Chicago, Karmen Knievel of Missoula, Montana, and Maria Collins of Waldport, Oregon.
This story was reported from Cincinnati. The Associated Press contributed.