Reward increases to $11,000 for information on vandals who released nearly 40,000 mink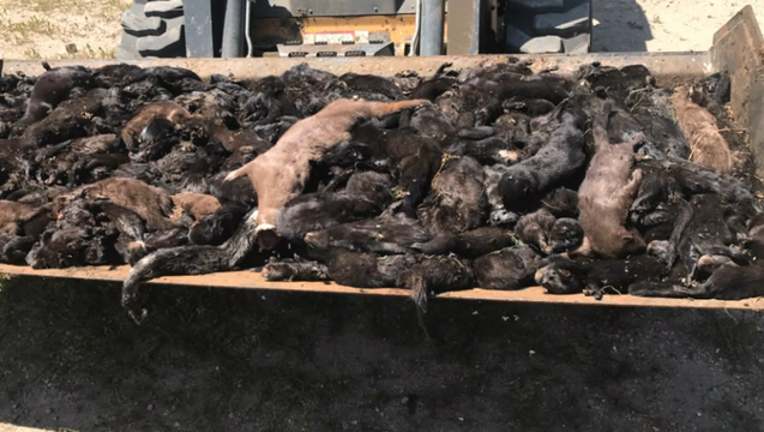 article
EDEN VALLEY, Minn. (KMSP) - On top of the Fur Commission's $10,000 reward, the Tri-County Crime Stoppers is offering another $1,000 for any information leading to the conviction and incarceration of the suspect in the Mink Farm case.
Nearly 38,000 of the animals were released from the Lang Mink Farm in Eden Valley, Minn, costing the farm owners over $750,000 in lost value.
Many of the minks died due to heat and exhaustion. According to the farm's co-owner, Dan Lang, these animals are vulnerable to stress and high amounts of heat when they are outside of their original environment. They are also very susceptible to wildlife diseases and pathogens.
Despite the release, Lang, along with family members and neighbors, were able to domesticate some of the Mink who were let loose.
Anyone who has information is encouraged to contact the Stearns County Sheriff's Office at 320-453-4750 or Tri-County Crime Stoppers at 1-800-255-1301.