Reported U of M dorm room assault now a 'student crisis intervention'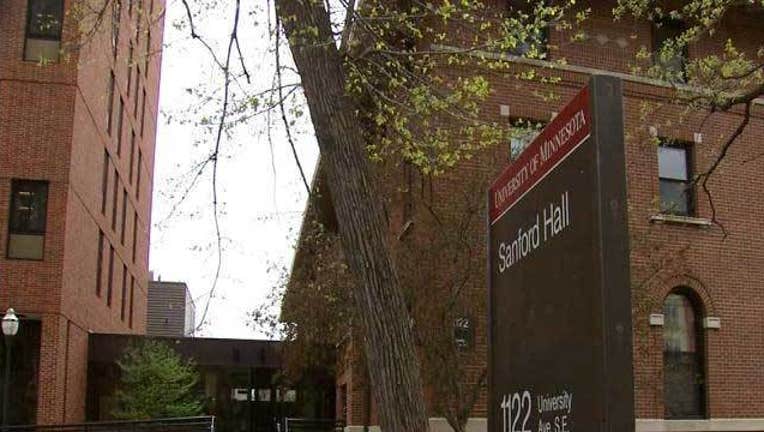 article
University of Minnesota police said Thursday a reported sexual assault in a Sanford Hall dorm room is now being considered a student crisis intervention. Over the weekend, the student reported being threatened with a knife and sexually assaulted by two men, and on Wednesday, U of M police said they were no longer investigating the report as a stranger assault.
"After continued University of Minnesota Police Department investigation, the previously reported sexual assault in Sanford Hall early Sunday morning is now being considered a student crisis intervention case. The UMPD is no longer investigating the reported incident of an armed sexual assault by strangers. As stated earlier, there is no immediate or on-going threat to public safety related to this case.
At this time, the University's primary concern is to support the student who reported the incident and to protect her right to privacy. The UMPD and the Aurora Center continue to work with and provide her this support."
According to the initial campus crime alert, the victim was in the hallway of the East Bank residence hall between 12:45 a.m. and 1:30 a.m. Sunday when she encountered two men, who walked her back to her room. Once inside the room, one man threatened her with a knife and both men assaulted her.
If you have been hurt by an acquaintance, partner, family member or stranger, it was not your fault. The Aurora Center provides free and confidential services to the University of Minnesota and Augsburg community who have been hurt by sexual assault, relationship violence and stalking. Help is available 24 hours per day at 612-626-9111.