Residents rattled by hidden cameras discovered in front of homes in Washington neighborhood
REDMOND, Wash. - Residents in the Union Hill area of Redmond, Washington are on alert after two trail cams were discovered hidden in front of homes.
On Feb. 1, David Springgay says his 11-year-old son found one trail camera in front of the bus stop where kids are picked up for school.
After none of his neighbors claimed the device, Springgay downloaded the images from the camera.
"You could see in the images that there was my teenage daughter. You saw my kids, my elementary aged kids come and be down there and wait for the bus," said Springgay.
Springgay says he was also captured on this trail camera.
Weeks later and a few yards down, Springgay's neighbor found another trail cam.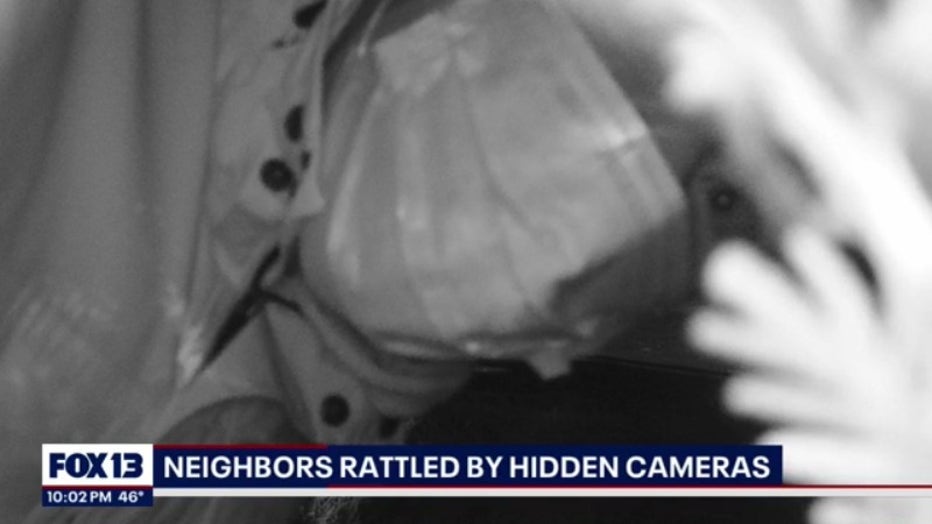 Both cameras were hidden in the ground, covered with hot-glued foliage.
While the first camera Springgay found was pointed in the direction of his kids' school bus stop, the camera discovered by his neighbor was pointed at a driveway, capturing vehicles coming in and out of the property.
READ ALSO: Was Oakley Carlson sold? Police weigh in on theory of girl missing for 2 years
These cameras captured photos of the person who may have installed them as well.
"He was doing it at 3 in the morning, so it's a black and white, grainy picture," said Springgay. 
Springgay reported the camera and turned it into the King County Sheriff's Office. He was told the device was being treated as found property.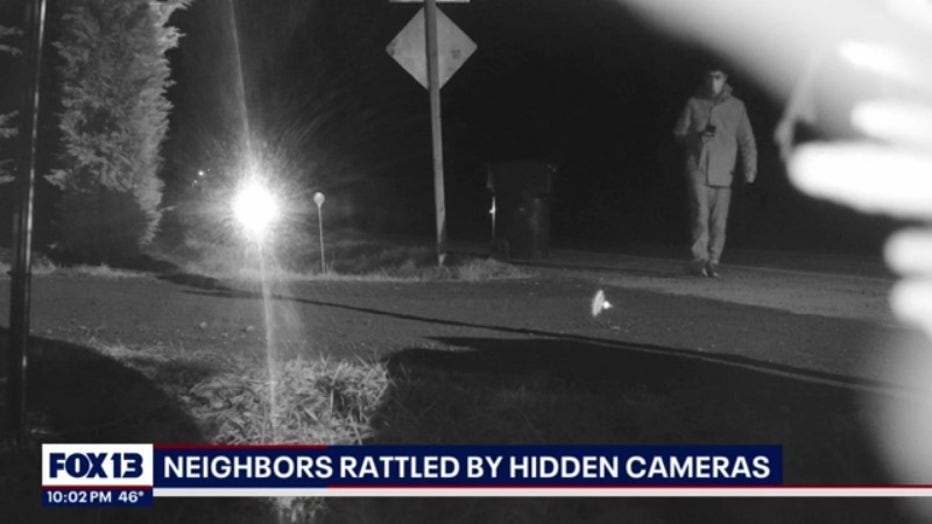 "Once a crime is committed, then they can use it as reason to get the records from the company that manufactures the camera ," said Springgay.
READ NEXT: Misdiagnosis in child abuse case kept mom from her baby for months; judge says DCYF delayed second opinion
Still, he's worried as to who has watched him, his family and his neighbors and why they placed these cameras in Union Hill in the first place.
"The camera is connected to the cellular network," said Springgay. "All those images were being potentially uploaded to whoever placed the camera there."