Protests delay start of Sacramento Kings game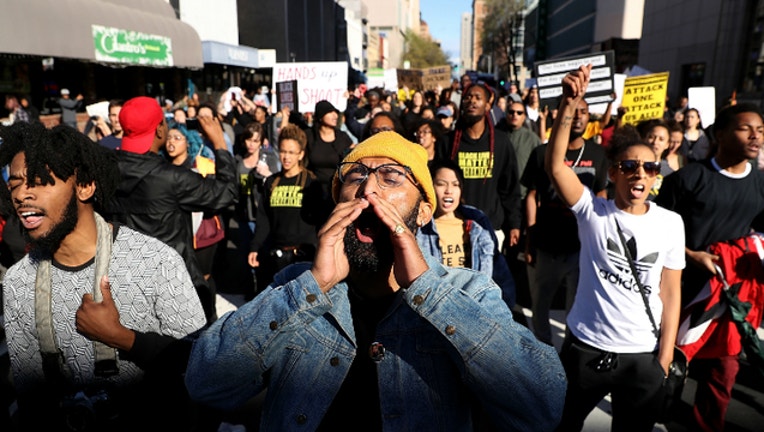 article
SACRAMENTO, Calif. (AP) -- The game between the Sacramento Kings and Atlanta Hawks started after a 19-minute delay Thursday because of protesters who were locked arm-in-arm surrounding entrances to Golden1 Center.
A massive crowd shut down nearby freeways and gathered in the surrounding streets to protest the police shooting of Stephon Clark, who was unarmed and in the backyard of his grandparents' house Sunday night. According to reports, Clark was shot 20 times.
Only a few hundred fans made it into the Golden1 Center before police decided to not allow anyone else to enter. Several of those who did get in were allowed to move down into the lower bowl of the arena, leaving the upper deck empty. Those fans were also given a free non-alcoholic beverage.
The Kings later issued a statement regarding potential refunds for those fans who were unable to get inside.
"Tonight's game began with a delay. Due to law enforcement being unable to ensure ticketed fans could safely enter the arena, the arena remains closed and we ask fans outside to travel home. We will issue further information soon regarding a refund."