Proposed water park near Mall of America won't be risk to taxpayers, city says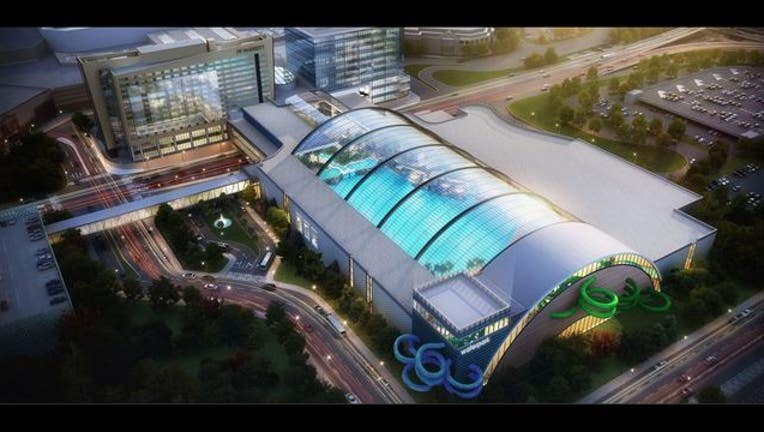 BLOOMINGTON, Minn. (KMSP) - More details have been released about a proposed water park near the Mall of America in Bloomington, Minnesota. 
There have been many changes since Triple Five, the owners of the Mall of America, first pitched the water park to the Bloomington Port Authority in March. The location has shifted from the east side of the mall to just north of the mall on the large surface parking lot near IKEA. 
The size of the water park has also increased to 250,000 square feet. It will cost an estimated $230-$250 million to build. 
According to the updated plans, the city will no longer own or use taxpayer money to finance the water park. Instead, a nonprofit will own the water park because it will be able to borrow money for its construction using lower interest rates. The city will become the owner of the water park after the debt from construction is paid off. 
The city says no taxpayer money will be at risk for the project. 
The water park will be open to the public, unlike the nearby Great Wolf Lodge indoor water park, formerly the Water Park of America, which is only open to guests staying in the attached hotel. 
Triple Five says it has been interested in having a water park as part of the Mall of America for years.
The mall is modeled on the West Edmonton Mall in Canada, one of the largest malls in the world, which the company also owns. The West Edmonton Mall has a 215,000-square-foot indoor water park attached it that has slides, a large wave pool and other rides.  
Construction on the water park could begin as early as late 2019 and open in 2021.