Pre-cut melon sold at Walmart, Target, and other stores recalled due to salmonella outbreak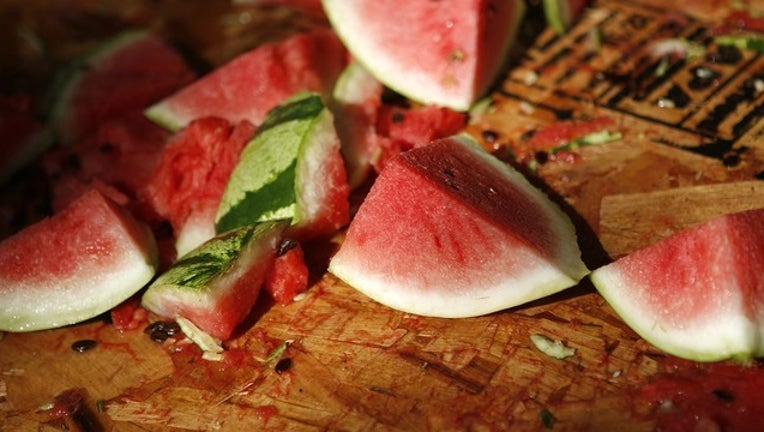 article
FOX 35 ORLANDO - Caito Foods LLC is recalling pre-cut watermelon, cantaloupe, honeydew melon, and fruit medley products due to a possible salmonella outbreak.
The Centers for Disease Control and Prevention and the Food and Drug Administration made the announcement on Friday. 
The melon was sold and bought in 9 states: Illinois, Alabama, Kentucky, Indiana, Michigan, Minnesota, Wisconsin, Ohio and Missouri. There are have been a total of 93 cases reported.
"Caito Foods has temporarily suspended producing and distributing these products as the company and FDA continue their investigations," the FDA said in its announcement.
The voluntary recall includes products that were in clear, plastic clamshell containers. Depending on where it was sold, the products were sold under various brands. 
Stores that may have sold the contiminated fruit include Walmart, Target, Kroger, Whole Foods, and Trader Joe's. 
"Because it is possible that products could still be on store shelves, this recall extends to both retailers and consumers," the FDA announcement read. "Consumers should not consume the product and should promptly dispose of any remaining product."
You can find a full list of the FDA's recalled products HERE.