Police looking at family's 'red flags' before California cliff crash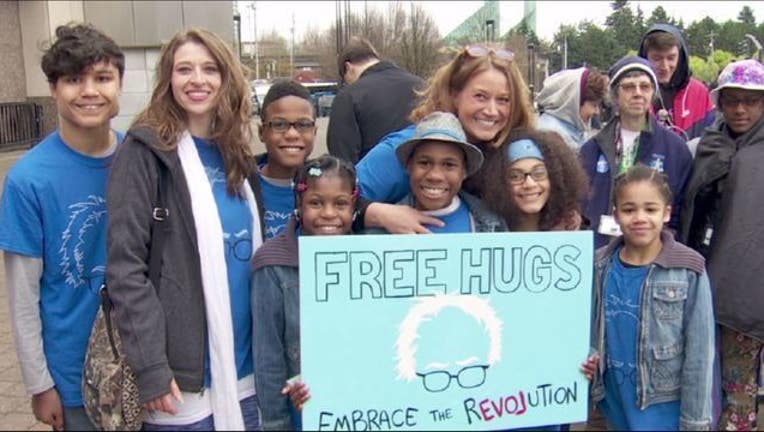 article
SEATTLE (AP) - Investigators said Monday they were examining "red flags" in a Washington state family's past in hopes of explaining why their SUV went off a 100-foot cliff in an apparent suicide plunge.
The wreckage was discovered last week on rocks along the coast near Mendocino, California, a few days after child welfare authorities in Washington began investigating whether the children were being abused or neglected.
The Hart family's two moms and three of the six adopted children were found dead; the three others are missing and presumed dead, possibly washed out to sea.
Police said Monday that social service authorities in Oregon contacted the West Linn Police Department about the family in 2013 while they were living in the area.
The questions were referred to the Oregon Department of Human Services, which cited privacy laws in refusing to confirm or deny the agency was involved.
Long before the crash, Sarah Hart pleaded guilty in 2011 to a domestic assault charge in Minnesota over what she said was a spanking given to one of her children. And last month, concerned neighbors in Woodland, Washington, contacted child welfare authorities, saying the children may have been going hungry.
On Sunday, authorities announced that data from the vehicle's software suggested the crash was deliberate.
The SUV had stopped at a pull-off area then sped straight off the cliff, Capt. Greg Baarts of the California Highway Patrol said. Baarts said that as far as he knew, investigators had not found a suicide note.
Marcus Mazza, an engineer and accident-reconstruction expert with Lancaster, Pennsylvania-based Robson Forensic, said investigators could use data to determine factors such as the speed of the vehicle; the engine speed; how much force the driver was exerting on the gas pedal; and whether the driver had depressed the brake. 
In interviews with friends and relatives, "there have been red flags," Baarts said. He did not elaborate.
Days before the wreck was discovered, neighbors called Washington state child-welfare authorities to say one of the youngsters had been coming to their house almost daily asking for something to eat and complaining that his parents were withholding food as punishment.
Investigators last week obtained a search warrant for the family's home in Woodland and looked for itineraries, bank and phone records, credit card receipts, journals or other documents that might shed light on the case.
The large, multiracial family, led by Sarah and Jennifer Hart, both 38, grew their own food, went on road trips and took part in activist causes. 
The three children found at the crash scene were Markis Hart, 19, Jeremiah Hart, 14, and Abigail Hart, 14. There was no sign of Hannah Hart, 16; Sierra Hart, 12; and Devonte Hart, 15.
Devonte drew national attention after the black youngster was photographed in tears, hugging a white police officer during a 2014 protest in Portland, Oregon, over the deadly police shooting of a black man in Ferguson, Missouri. Devonte was holding a "Free Hugs" sign.
Family friend Max Ribner said he was not ready to believe the crash was intentional.
He said the Harts left Alexandria, Minnesota, for Oregon looking for a change of weather and pace. He said the greater Portland area was more accepting of LGBTQ people.
"As much love as they put in the world, there were times when it was challenging for them to be a family with six kids and hold the energy of what they put out," Ribner said. "I don't think people realize what it takes to be a mother, raise six kids, many of whom came from hard backgrounds."
Associated Press writers Janie Har in San Francisco and Michelle A. Monroe in Phoenix contributed to this report.