Police: 'Disrespected' Uber driver stabs passenger in Bloomfield Twp.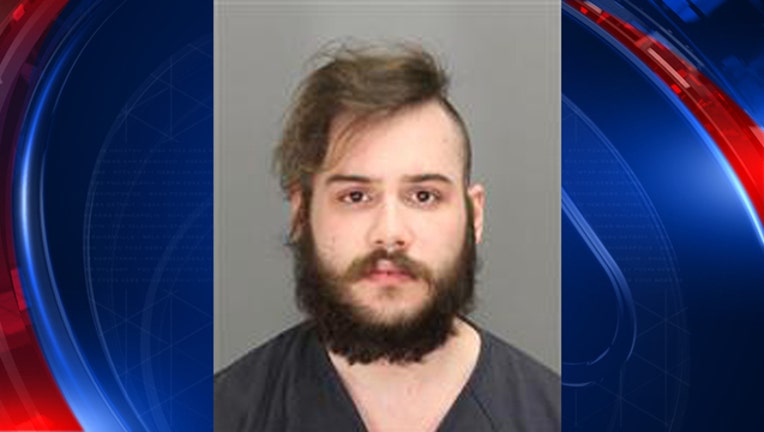 article
BLOOMFIELD TOWNSHIP, Mich. (WJBK) - A driver using a popular ride-sharing service was arrested over the weekend after police say he stabbed his passenger during an altercation.
Police say a 49-year-old Beverly Hills man and his wife requested an Uber ride home from a holiday party. Police say when the couple entered their UBER vehicle, the man tapped on the window to alert the driver that they were getting in.
Police say the driver, who has been identified as 23-year-old Jacob Allemon, felt his vehicle was disrespected when the man tapped on the window. Allemon drove the couple about a mile down the road until he pulled into the shopping center plaza at Maple Road and Cranbrook.
He told the couple to get out of his car, and the man asked if they could wait for another UBER due to the snowstorm. That's when police said the two got into a fight int he backseat of the car that ended with the victim being stabbed several times in the chest, back and face.
Police say the victim was able to disarm Allemon and held him down until police got there. The victim was taken to the hospital, where he has been treated and released.
But how safe is UBER? For many people, they believe it to be the responsible option for a night out - especially if the weather is bad or you've had too much to drink. 
"I went to a party a couple of nights ago and at least three or four people - because it started snowing - said 'Yeah, we took an UBER over". Yeah, it's smart, you don't have to worry about how much you're drinking but maybe it isn't so smart," Eric Novak said. "It's good in a way because it stops drunks from driving but they've got to vet the drivers better."
An UBER spokesperson says every driver is screened and subjected to a background check and that "what has been described...is appalling and the driver has been banned. THE COMPANY Has reached out to the Bloomfield Township police to offer assistance with the investigation."
Allemon has been charged with Assault with the Intent to do Great Bodily Harm Less than Murder. His bond was set at $250,000.