Police chase ends in swamp in Oakdale, Minn.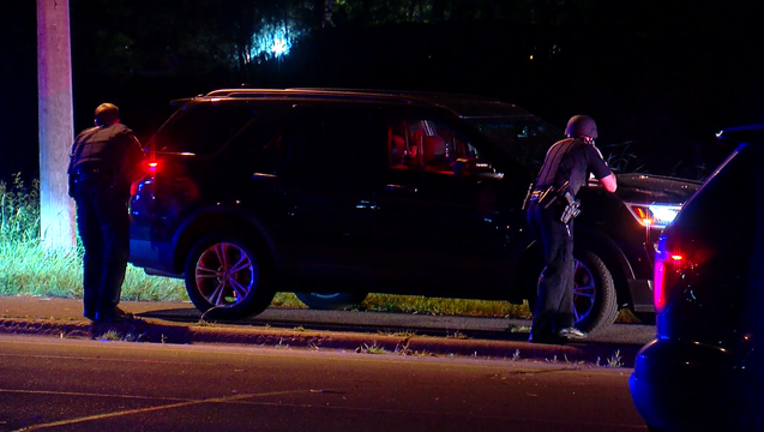 OAKDALE, Minn. (KMSP) - One person is in custody after a police chase that ended in a swamp early Sunday morning in Oakdale, Minnesota.
The chase ended around 2 a.m. off County Road 70 and 10th Street where police and SWAT caught the suspect.
"It was awful loud," said witness Elizabeth Bart. "As loud as one might say a monster truck stuck in the swamp."
The suspect was pulled out of the swamp around 3 a.m. with unknown injuries.