Police: Cat shot with hunting arrow in Lake Benton, Minn.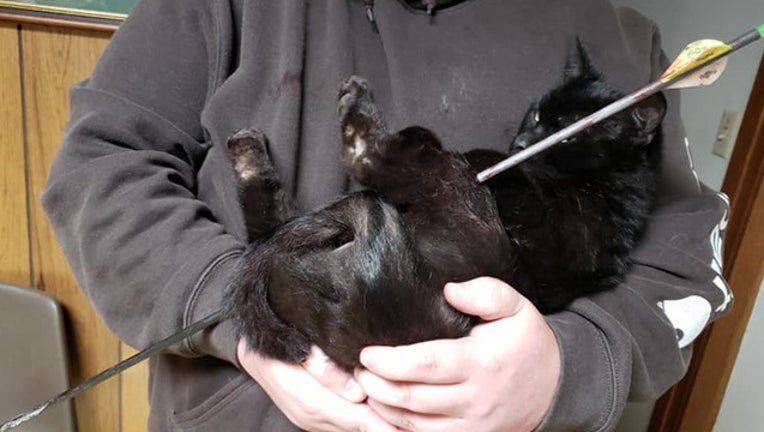 article
LAKE BENTON, Minn. (FOX 9) - The Lake Benton Police Department launched a criminal investigation Friday after a resident reported their cat had been shot and injured by a hunting arrow.
According to the department, the incident occurred May 2.
In a statement, the department called it "egregious and inhumane."
Because the criminal investigation is ongoing, the department could not provide more details into the incident.
"Lake Benton PD takes this matter very seriously and encourages anyone with any information regarding this horrible act to contact the Lake Benton PD either by telephone or through the Lincoln Co. Sheriff's Office Facebook page," the department said.
According to Patty Coleman, the animal's owner, the cat is named Midnight and he is up and walking with a limp. A veterinarian is tracking the cat's progress closely and is assessing the damage to the cat's leg.