Philadelphia Eagles fans take to the skies for Arizona ahead of Super Bowl LVII
SOUTH PHILADELPHIA - Philadelphia Eagles fans have been flying to Arizona to see the Birds in Super Bowl LVII all week. Friday represented an even bigger travel day for fans to get a head start on the excitement of Sunday's game.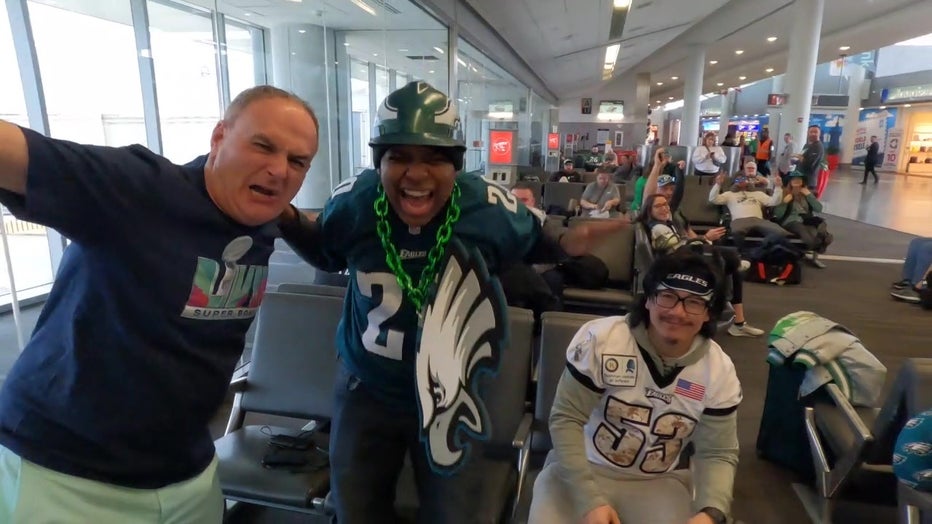 Will and Sue are traveling and they are electrified, as it's their first Super Bowl and they've got end zone seats.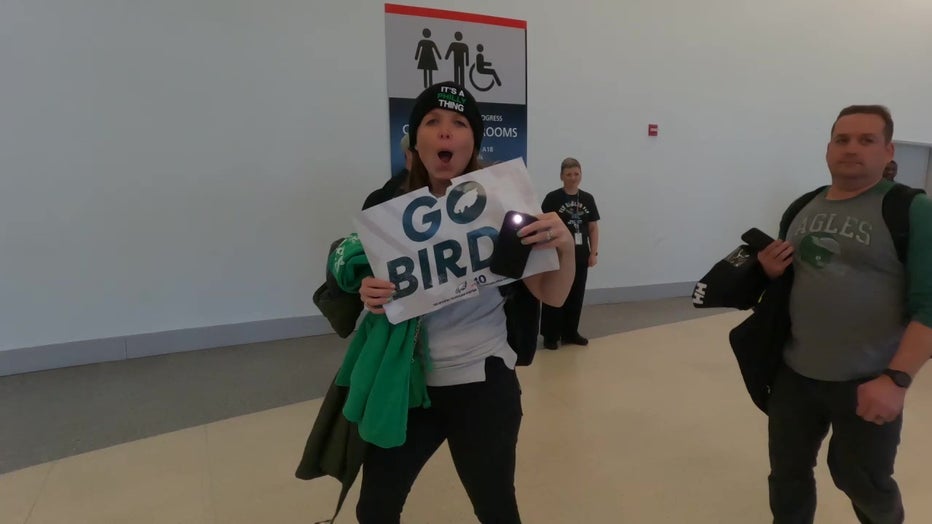 "We'll be there waiting for them to kick those extra points and bring the ball in. We will be right down there and cheering them on every step of the way," Sue said.
Philadelphia International Airport has been the doorway all week long, as amped up Eagles fans fly off to the promised land.
RELATED COVERAGE:
"This is like bucket list. A chance of a lifetime," Natalie Spindler said.
Phoenix is expecting 1 million visitors this weekend, including Natalie and her husband Doug. They were there earlier this year for the Eagles regular season game with the Cardinals and they were in Minnesota during the regular season in 2017, before the Eagles won their last title.
"Each win we got, each week we played, it's like, 'I think we're going to be going there. I think we're going to be going there.' We didn't actually confirm going to the Super Bowl until last Thursday," Natalie explained.
Eagles fever has made a big city smaller. Everybody's smiling. Even one woman wearing a Kansas City Chiefs t-shirt, going from Philadelphia to Arizona to see Kansas City play.
A big part of the underlying excitement is the feeling that this Eagles team, possibly the strongest ever, still has big points to prove.
#GoBirds !!!