How Overstock's CEO is planning to win consumers back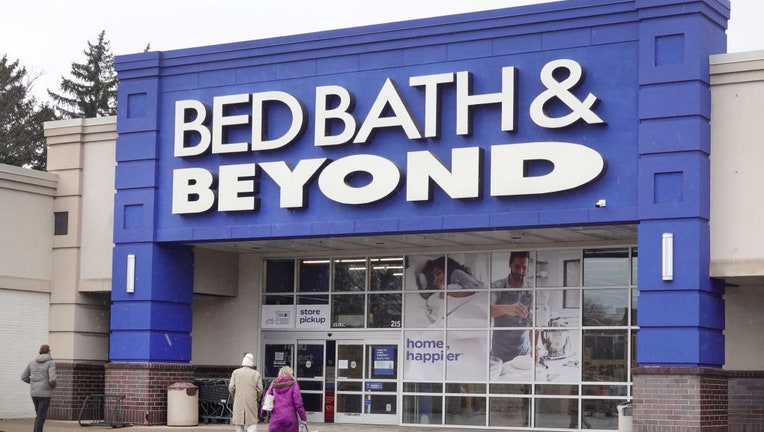 article
Jonathan Johnson, the CEO of the newly revived BedBathandBeyond.com, reinstated rewards points to former loyalty customers, re-issued the blue 20% off coupons that were synonymous with the retail brand and expanded its inventory selection to give them an edge as the holiday season kicks off. 
Johnson acknowledged the consumer is "still struggling" given the various economic headwinds, including student loans, persisting inflation and borrowing rates at the highest level in over two decades.
Even still, the chief executive told FOX Business that the company – formerly Overstock – will fare better this holiday season compared to year's past now that it has officially relaunched as BedBathandBeyond.com. 
OVERSTOCK CEO HAS BIG PLANS FOR BED, BATH & BEYOND'S LEFTOVERS
"We see the chance to have the fourth quarter be a more meaningful quarter for us as Bed, Bath and Beyond than it has been as Overstock," Johnson said, adding that the rebranding will help them push through some of those macroeconomic challenges that they wouldn't have been able to as Overstock.
On Thursday, Johnson told investors that after paying for bankruptcy estate for the brand and related IP and in acquisition-related fees for the retail chain, the company spent approximately $150 million of additional investment in order to "launch the brand, reignite the customer file, and expand and create new categories while working to maintain our company's core customers."
When Overstock.com acquired the bankrupt retail chain's intellectual property assets for $21.5 million this summer, Johnson said the company gained roughly 100 million customer files. More suppliers also agreed to work with them, which allowed them to add two million new products since the deal was announced in June, he said. 
Given the company's business model, Johnson said they also don't have to worry about running out of stock even for the most popular products.
"Every holiday there's always something that's hot that sells out," Johnson said. "With our asset light model, it's in our stock until it just doesn't exist anymore. If the manufacturer has even one left, we have the ability to sell it." 
Johnson is also trying to reassure that loyal Bed Bath & Beyond customers continue shopping with them. 
JCPENNEY PLANS TO KEEP HOLIDAY PRICES FOR TOP PRODUCTS IN LINE, LOWER THAN LAST YEAR
Once it rebranded, Johnson said it the company reinstated old rewards points to prior Bed, Bath & Beyond loyalty customers wiped out during the bankruptcy proceedings. 
"There are a lot of bed bath users who have some money that was taken away from them that we've put back in their pocket, and we hope to get them as help to have them continue to be loyal Bed, Bath and Beyond customers," he said. 
It helped convince customers to reinstate their Welcome Rewards membership, he said.
On top of that, the company said it's still using the Bed Bath & Beyond's famed blue and white 20% off coupons on its website and mobile app. There will also be a QR code on its commercials that will direct shoppers to the digital coupon as well. 
"If that's what drew you to Bed Bath before, it'll be there again for you," he added. 
There is still some work to be done though. During the third quarter, the company's total net revenue fell 19% compared to the same period a year ago to $373 million. The company also reported a net loss of $63 million for the quarter as average order value and active customers dipped.  
Johnson reiterated though that the company is still in the early stages of capitalizing on this acquisition.