Outrage after professor calls Barbara Bush 'amazing racist'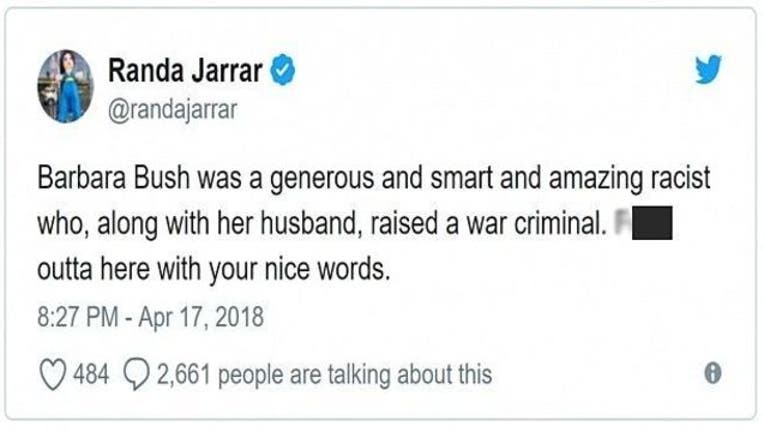 article
(FOX NEWS / FOX 26) - A university professor has sparked a social media uproar after calling former first lady Barbara Bush an "amazing racist" who raised a "war criminal," and saying she's "happy the witch is dead."
Randa Jarrar, an author and professor in the English department at California State University, Fresno, made the distasteful comments on Twitter just an hour after the death of the former first lady was announced.
"Barbara Bush was a generous and smart and amazing racist who, along with her husband, raised a war criminal. F*** outta here with your nice words," the professor tweeted.
She went on to celebrate that, the former first lady's son, former President George W. Bush, was "probably really sad right now."
After receiving enormous backlash on social media, the Fresno State professor seemed very unapologetic after the criticism, tweeting that she "can't wait for the rest of [Bush's] family to fall to their demise..."
Bush, 92, died Tuesday, just days after the family announced she was failing in health and would refuse further medical treatment in favor of "comfort care."