No more $1 all-you-can-drink milk at the Minnesota State Fair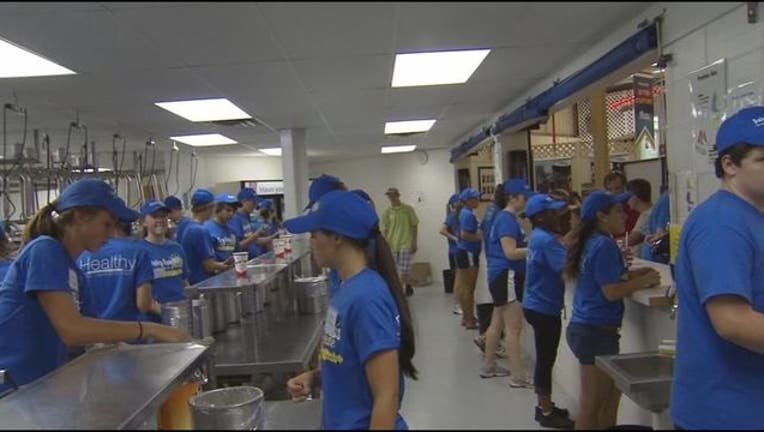 article
(KMSP) - There will be no more $1 all-you-can-drink milk at the Minnesota State Fair. It's now $2 all-you-can-drink milk.
The Midwest Dairy Association wrote on its website the new price marks the first increase at the stand in 11 years.
"Faced with rising costs, Minnesota's dairy farmers and the Midwest Dairy Association considered both keeping the price at $1 and limiting customers to one glass, or increasing it to $2 and continuing the all-you-can-drink tradition. They decided to stick with the practice that began in 1955, when the stand was a tent on Machinery Hill, charging a dime for a bottomless cup of white milk. It later moved to its current location on the corner of Judson and Clough, and following a rebuild of the stand in 2004, chocolate milk was added to the menu," the website reads.
The All-You-Can-Drink Milk Stand will roll back to $1 on Military Appreciation Day – Tuesday, Sept. 1.