New Ulm juvenile prostitution sting leads to eight arrests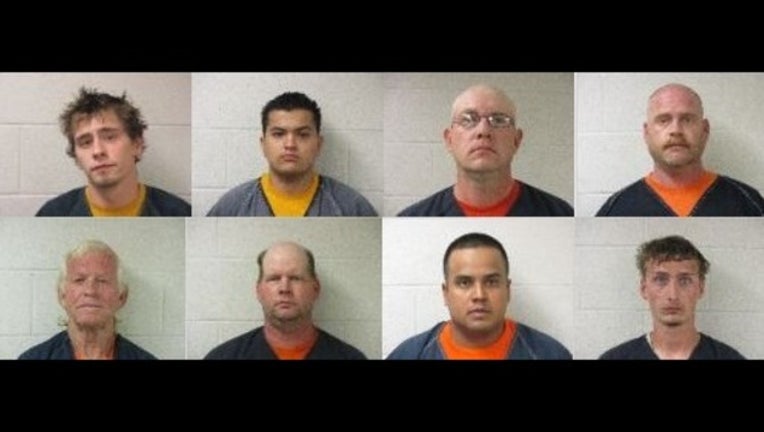 NEW ULM, Minn. (KMSP) - An underage prostitution sting near New Ulm, Minn., this weekend landed eight men in the Brown County jail, according to the sheriff's department.
Two men--Shane Madsen, 20, and James Wallace, 39--were taken into custody Friday, with the other six--Franklin Solares, 24; Lawrence Depyper, 70; Jordan Brown, 26;  Joshua Lippert, 38; Pedro Mayoral-Gomez, 36;  Paul Lund Jr, 46--arrested Saturday in what police are calling a "double tap" operation.
Authorities found the suspects by posing as underage children on sites like Backpage.com and Craigslist, a technique commonly used in the last few years, officials said.
The operation is a part of a greater campaign called "Minnesota girls are not for sale," funded by government grants and other nonprofit organizations.