NCAA publicly reprimands 3 UST soccer players for unsportsmanlike behavior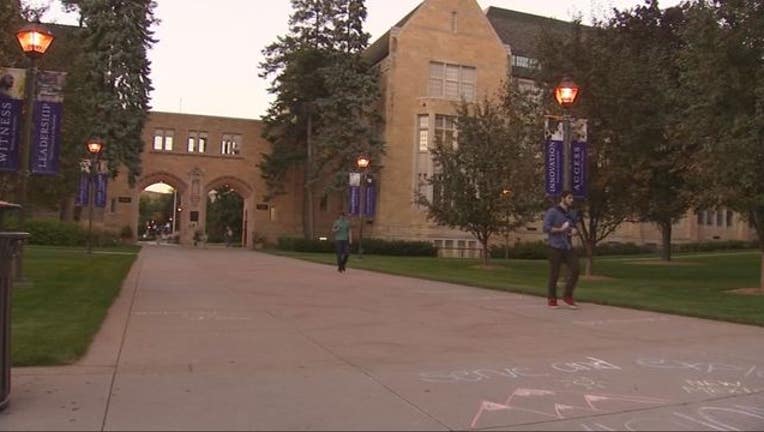 article
ST. PAUL, Minn. (KMSP) - The University of St. Thomas received a public reprimand from the NCAA this week for misconduct by three student athletes during the Division III men's soccer tournament in November. 
Seniors Shae Bottum, Pierce Erickson and Tyler Oliver were cited for unsportsmanlike behavior for using profane and abusive language toward the referees during and after their quarterfinal game on Nov. 19. 
The NCAA Division III men's soccer committee issued a public reprimand for the three students after reviewing game reports and feedback. 
"The committee was disappointed in the unsportsmanlike behavior exhibited by the St. Thomas soccer student-athletes in question at the sectional final and believes the championship should not be tarnished by their actions," Brandon Bianco, the chair of the committee, said in a statement. "The committee understands student-athletes may experience frustrations during competition, but those frustrations cannot lead to unsportsmanlike behavior."
Statement from University of St. Thomas Athletics Director:
"Some of our men's soccer players used poor judgment and lost control of their emotions at the conclusion of their NCAA playoff loss last November," said St. Thomas director of athletics Steve Fritz. "Their verbal outbursts directed at game officials fell well short of the standard we expect from our student-athletes. These individuals' actions were a negative on what was otherwise another outstanding season on the field for our soccer team.  
"Moving forward we will continue to educate our teams to insure proper conduct during competition. We expect our student-athletes and coaches to respect officials and opponents and to exhibit a high level of sportsmanship."