MUST-SEE VIDEO: FedEx driver breaks up flag burning protest in IA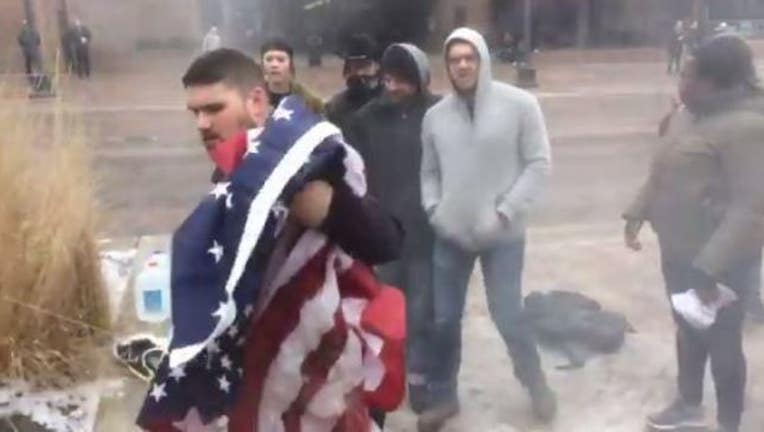 article
IOWA CITY, Iowa - Being American means standing up for your freedom, and one FedEx driver did just that.
The video shows a group of protesters setting several American flags on fire during a rally Thursday in Iowa City, Ia., as a FedEx driver swoops in with a fire extinguisher to put out the flames. A heated exchange ensues, with the driver storming off with one of the flags.
According to the Iowa City Press Citizen, the group was protesting racial and social injustice as well as U.S. imperialism.
(WATCH BELOW: WARNING: VIDEO CONTAINS STRONG LANGUAGE)
The FedEx driver's actions were highly praised on Twitter, with many people calling him an American hero.