Murder charges: Chris Besser 'lost it' in shooting of police officer dad, brother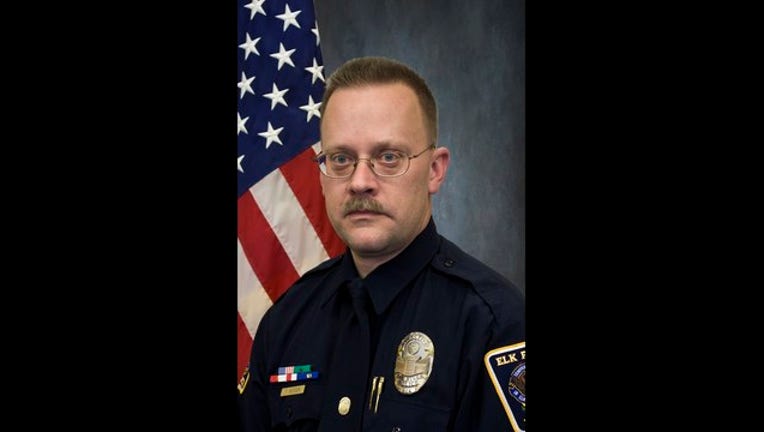 article
According to murder charges filed Tuesday morning, Christopher Besser allegedly told a 911 dispatcher he "lost it" when he shot and killed his father, Todd Besser, who is an Elk River police officer. Besser also shot and killed his 27-year-old brother, Blake. 

Chris Besser was charged Tuesday morning in Wright County with two counts of second-degree murder.
INTERVIEW - Besser's girlfriend 'never thought he would do what he did'
The murder charges allude to a "strained relationship" between the father and son, which boiled over into a deadly argument the night of May 9. According to the criminal complaint, Chris and Todd Besser had a dispute in the garage of the family's home, which led to Chris pulling a rifle and 3 rounds of ammunition from an upstairs gun cabinet.

Besser went downstairs and shot his father in the back of the head, as Todd worked at his computer. According to the charges, Chris then waited for his brother to return to the kitchen, where he calmly shot him too. Besser then wiped down the rifle to remove any fingerprints and returned it to the cabinet.  When asked why he shot his brother, Besser said something to the effect of "because you can't leave a witness."
Chris Besser called police to turn himself in from the Kwik Stop gas station in Monticello, Minn. Wright County deputies took him into custody without incident.
"I lost it," he told the dispatcher on the phone. "I ended up killing my father and brother."
According to the criminal complaint, Officer Besser had his gun holstered when he was shot and killed by his son.
Bail set at $2 million
Chris Besser was handcuffed at the wrists and shackled at the ankles in court. He never appeared to look back at the two rows of family and friends in court for his initial appearance. Bail was set at $2 million.
Role of alcohol explored

Ashley Elowson has lived in the Besser's home for more than 3 years. For her, they were family. She was not home at the time of the shooting, but she claimed Besser's alcoholism was a factor. She said Chris battled a nasty alcohol addiction that was getting uglier and uglier in recent days.
"I don't know. My assumption is that he was so drunk, he didn't know what he was doing," she said. FULL INTERVIEW
"There was alcohol," Wright County Attorney Tom Kelly said. "Whether that played a factor, we'll flush that out."
Funeral and memorial fund
The Minnesota Law Enforcement Memorial Association (LEMA) announced funeral services for officer Besser and his son Blake will take place on Sunday, May 17 at Elk River High School. The public is welcome.
A visitation will begin at Elk River High School from 11 a.m. to 2 p.m. followed immediately by the funeral in the school gym. Following the service a law enforcement procession with family, officers and community members will make its way to Orono Cemetery in Elk River for a burial service.
A memorial fund has been established in Officer Besser's name:

Bank of Elk River
633 Main Street
Elk River, MN
This is the only official memorial fund
LEMA is assisting the Elk River Police Department with funeral arrangements and will also be providing honor guard support for the funeral.