Highway 169 in Scott County closes after multi-vehicle crash involving semi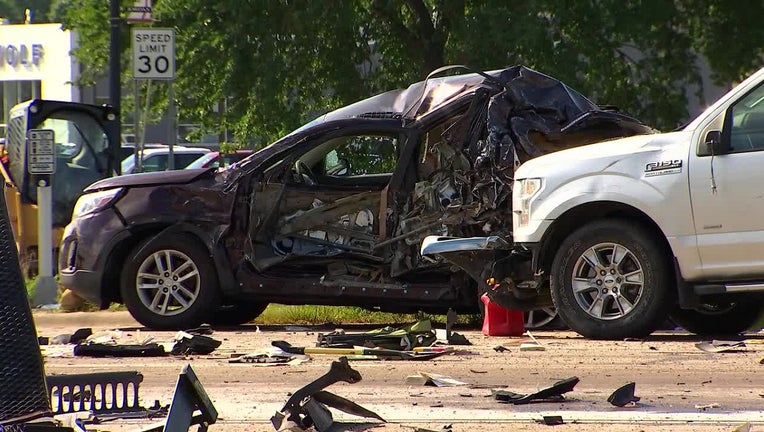 article
JORDAN, Minn. (FOX 9) - Multiple people were injured following a collision involving seven cars, and a semi-truck Saturday morning at an intersection on Highway 169 in Scott County. 
The Minnesota State Patrol said the crash occurred at the intersection of Highway 282 and Highway 169 in Jordan around 7:15 a.m. A semi-truck traveling northbound on 169 hit multiple vehicles from behind that were stopped at a red light, pushing them into the intersection. 
A second crash occurred when one of the vehicles in the northbound lane was pushed into the southbound lanes on 169.
Five people were injured in the crash, one with life-threatening injuries. The driver's condition is currently unknown. 
At the scene, vehicles were scattered on both sides of the highway, several with substantial damage. Photos from the scene taken by FOX 9's photographer show a semi-truck with front-end damage. In the ditch, a dark-colored pickup truck was seen with damage on the front, side, and back with debris scattered on the ground.  
Highway 169 was closed in both directions for several hours. It has since been reopened.