Mound Westonka students suspended for racist dodgeball uniforms, comments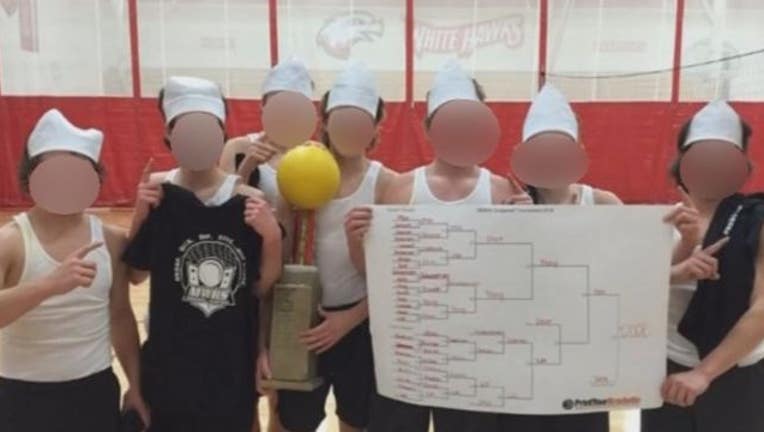 article
MINNETRISTA, Minn. (KMSP) - The annual dodgeball tournament at Mound Westonka high school is supposed to be about fun and school pride, but this year it led to the school district taking tough disciplinary actions against some students.
A handful of students on the championship-winning dodgeball team were suspended following a controversy over the team's chosen uniforms.
A concerned parent told Fox 9 the boys' coordinated dodgeball uniform made it look like they were members of the Ku Klux Klan.
"Anybody who is well-versed in history can know that anyone with a pointed white hat is trying to symbolize the KKK. There are not a lot of other organizations that can be confused with," the parent, who asked to remain anonymous, said.
High school teachers and administrators supervised the dodgeball tournament and apparently allowed the team to wear the uniforms at Wednesday night's event.
However, the complaints didn't start pouring in until some of the players took to social media with alleged white power and KKK-related comments.
Screen grabs of some of these comments have been circulating at the school. In the meantime, the district took swift disciplinary action and issued multiple day suspensions for some of the students involved.
As word of the suspensions spread, some supporters of the dodgeball players started a hashtag #unsuspendteamdoot on social media, which is the name of the team involved.
School officials made no official comment on the controversy, but high school administrators did send out a bulletin to families saying the investigation was ongoing and they were disappointed in the decisions of some of their students.