MNGOP Rep. Cornish: MOA's gun policy is illegal, creates 'kill zone' for terrorists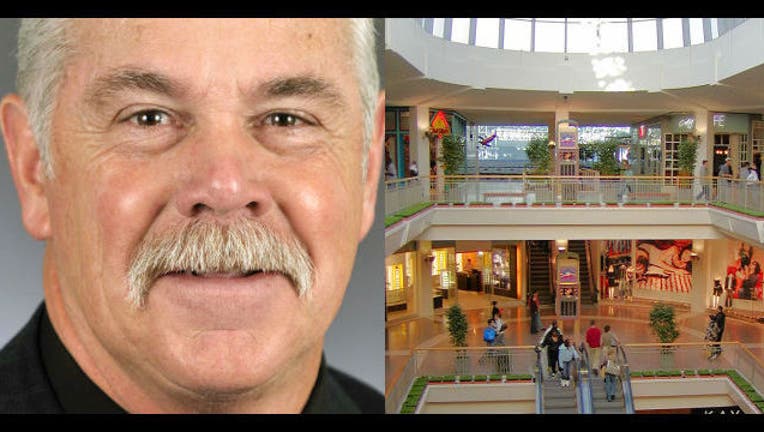 In the wake of al-Shabaab's threat against the Mall of America, one of the legislature's staunchest pro-gun rights lawmakers is taking aim at the mall's firearms policy.
Rep. Tony Cornish (R-Good Thunder) argues that not only are signs like the following one illegal, but they're also not wise:
Cornish says when Minnesota's carry law was being discussed at the Capitol a decade ago, mall officials indicated during testimony that they understood people would be allowed to carry firearms in the mall's common areas, like the rotunda.
"They know they are not supposed to [ban guns] and it's a bad idea in general," Cornish tells Fox 9.
Asked to expand on why he thinks banning guns in the mall's common areas isn't smart, Cornish says, "A terrorist pays no attention to signs."
"A terrorist is going to come in and cause mass casualties and couldn't care less if you have a petty misdemeanor violation of a sign," he continues. "It creates a kill zone of unarmed sheep for terrorists."
Reached for comment, Mall of America spokesperson Sarah Schmidt refused to comment on mall's gun policy.
More -- Homeland Security boss says Mall of America shoppers 'got to be particularly careful'
Cornish, a former sheriff's deputy who chairs the House Public Safety Committee, says he doesn't think any legislative action is needed to get the mall to start allowing guns inside the building.
"I think what's needed is a test case," he says. "Someone to come in there carrying, but there are hundreds of people that carry through there every week anyway."
Minnesota's carry law allows people to carry openly in some circumstances, and we asked Cornish if he supports open carrying in the mall.
"I have always advised against the option of open carrying because it raises some people's fears," he replies. "But if you go to Arizona, they've had [open carrying] for years, and nobody has a heart attack if they see someone with a .45 in the store. It's a different culture here in Minnesota."
While Cornish is critical of the MOA's gun policy, he supports the right of individual businesses in the mall to ban firearms if they see fit.
If nothing else, Cornish argues the MOA's gun-banning signs should be printed in more languages.
"I've noticed they're all in English, and I would suggest they do them in all the languages from countries that have terrorists," he says, sarcastically. "That way they'll be sure to read them and leave their guns at the door."