Minnesota's minimum wage will increase by a dollar Saturday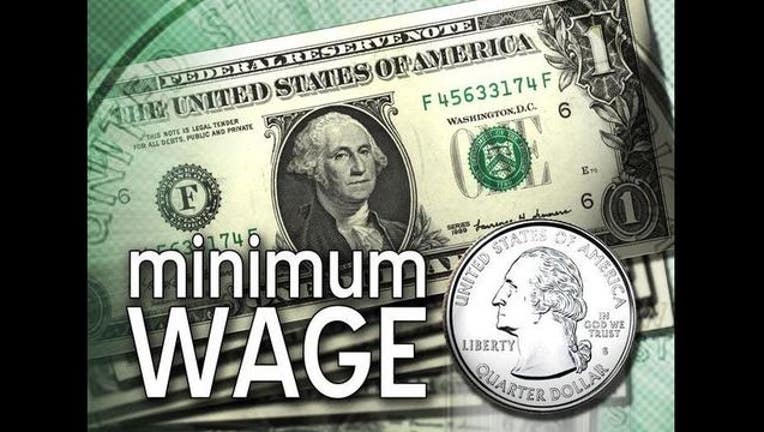 article
The Department of Labor reports that Minnesota will see a slight increase in minimum wage. Minnesota is expected to see a dollar increase starting August 1st, that will affect the wages of both large and small businesses. 
Companies that are considered larger employers will have to pay their employees $9 an hour, if their annual gross sales reach $500,000 or more. 
And companies that are considered smaller employers must pay their employees at least $7.25 an hour, based on their annual gross sales that are under $500,000 a year.  
"This is good news for Minnesota's lowest-wage workers and will help them earn more to provide for their families," said Ken Peterson, commissioner, Minnesota Department of Labor and Industry (DLI). 
This is the second of a three-stage increase that was signed into effect in 2014, by Governor Dayton that will affect over 200,000 workers. Minnesota will have the highest minimum wage in the Midwestern region.
"Minnesotans who work full-time should be able to earn enough money to lift their families out of poverty and achieve the American Dream," said Governor Mark Dayton. 
"Today nearly 300,000 hardworking Minnesotans will receive a well-deserved raise," said Lt. Governor Tina Smith. "This is good progress for our state. However, we must continue to build an economy that works for all Minnesotans."
Come August 1st of 2016, the wages in Minnesota will rise to $9.50 an hour and may continue to rise in future years due to inflation.

Other minimum-wage laws:
    Minimum-wage rates apply to all hours worked, whether part time or full time.
    Employees must be paid at least the minimum-wage rate, no matter how they are paid.
    No employer may take a tip credit against wages in Minnesota.
    Examples of workers exempt from minimum-wage requirements include: bona fide executive, administrative or professional workers; babysitters; and volunteers of nonprofit organizations.