Minnesota Weather: Cloudy and seasonable on Wednesday
MINNEAPOLIS (FOX 9) - Another midweek mellow for your Wednesday, but there's not a lot of sunshine and the day may start off with a couple of spritzes and sprinkles. It'll be fairly tranquil overall. 
There is a band of very light rain trying to push its way in. Granted, very little if any of this is actually reaching the ground. However, some sprinkles or some very light showers are possible. Things just aren't meshing or molding, so we just can't really get any rain showers or any real precipitation going as the bulk of the moisture actually pushed off to the north and east across the Great Lakes. 
Eventually, though, this cold front will swing in. That's going to kick up the breezes Wednesday evening and overnight and into your Thursday.
Friday but looks brighter and starting to warm up again over the weekend.
Here's your seven-day forecast: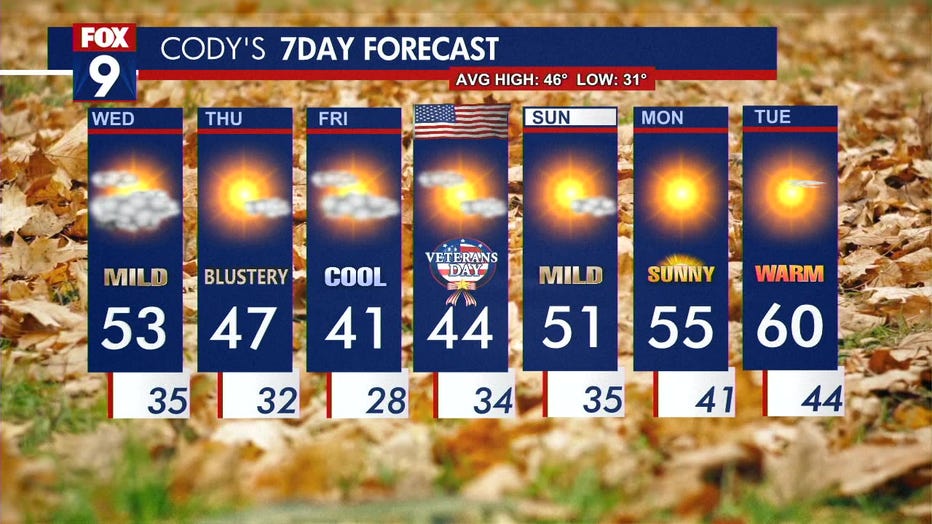 Wednesdays forecast. (FOX 9)