Minnesota weather: A pleasant day for playoff baseball
MINNEAPOLIS (FOX 9) - A giant spinning area of low pressure is off to our east, and it's going to kind of hang out for a couple of days, leaving us with the western influences of it. 
So we'll see fairly dry conditions and dry air leading to some chilly temperatures as we have northwest flow in place. Widespread frost and freezes across much of the state are likely, putting an end to the growing season in many spots. 
Now, the next storm system is approaching the Pacific Northwest just off the coast, which will roll through the Pacific Northwest on Tuesday into the northern Rockies and upper Midwest tomorrow and into Thursday. That's going to set the stage for what could be some significant rain and some drought-improving rains going to the end of the week. 
Tuesday will be sunny all afternoon. Making for a brisk, but lovely day for baseball as highs top off near 60 degrees. 
Here's your seven-day forecast: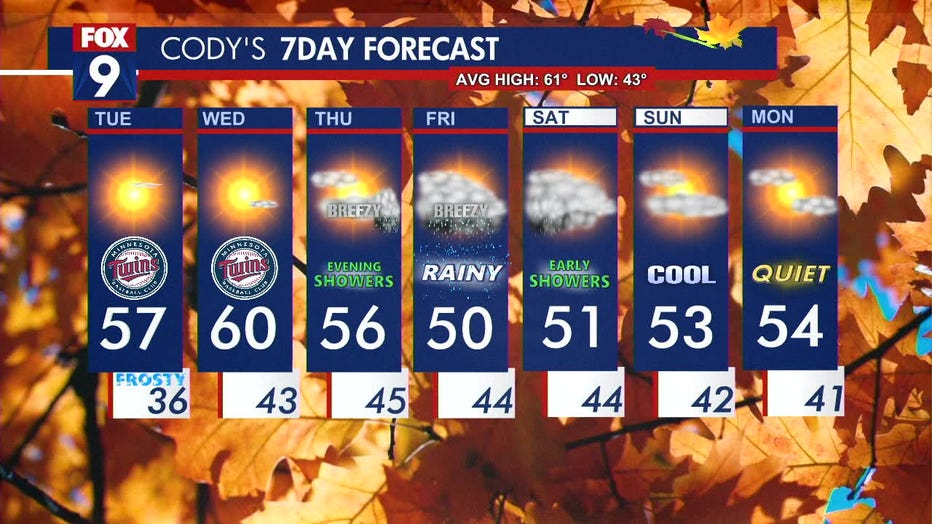 Highs Tuesday will top off around 57 degrees.  (FOX 9)