Minnesota Timberwolves, Lynx plan to double fanbase over next five years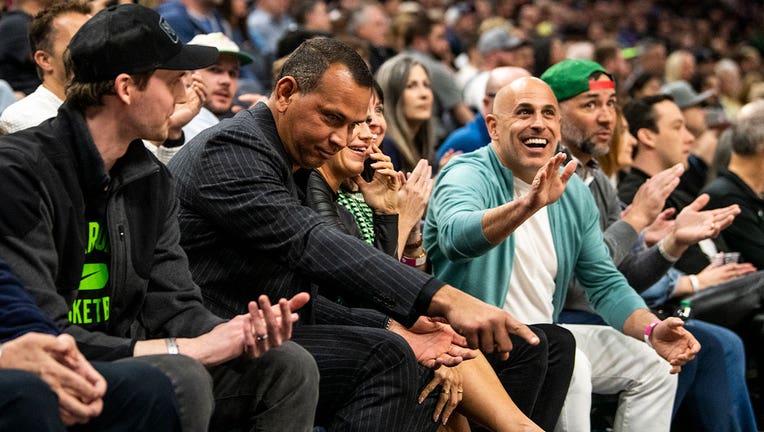 article
MINNEAPOLIS (FOX 9) - Following a change in ownership with Alex Rodriguez and Marc Lore taking over for Glen Taylor, the Minnesota Timberwolves and Lynx have announced the extension and expansion of their partnership with Kraft Analytics Group (KAGR), saying they intend to double each team's fanbase in the next half-decade.
Off the heels of a first-round playoff loss to the Denver Nuggets, its second playoff appearance in two years and first back-to-back appearances since 2004, the Timberwolves saw their most sold-out games in 30 years, according to KAGR. The Timberwolves also hit multiple franchise records during the 2022-23 season, including ticket sales, sponsorships, suites, and the signing of 19 new corporate partners.
According to the announcement, as momentum builds behind the WNBA and women's sports, KAGR will also aim to capitalize on changing fan trends for the Lynx, which has seen attendance increase by nearly 500 fans per game, and TV ratings up 90 percent compared to last season.
As women's athletics gain increased national attention and support, the Lynx and KAGR partnership will focus on engaging new fans with a special emphasis on the 18-35 age group, while simultaneously cultivating new brand and corporate partnerships, according to the announcement.
KAGR CEO Jessica Gelman will advise both teams.
"Our partnership with KAGR continues to be an invaluable source of expertise and creativity in helping us accelerate our business," said Timberwolves and Lynx CEO Ethan Casson in a statement. "We look forward to [continue] working closely with Jessica and her team as we enter an exciting time for both our franchises and Wolves and Lynx fans."