Minnesota State Fair breaks Opening Day attendance record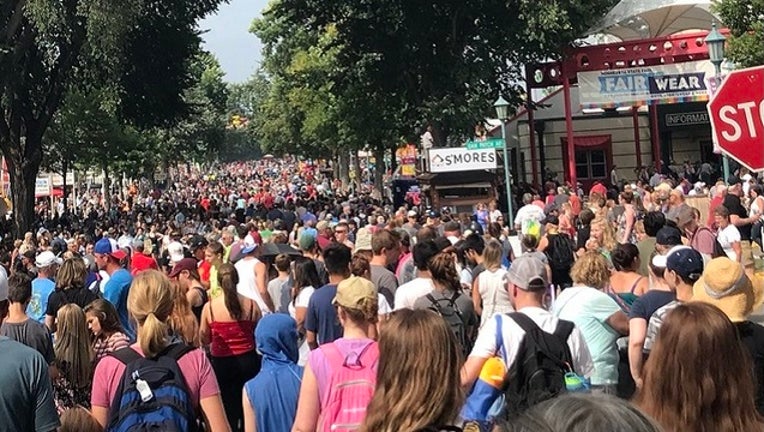 article
FALCON HEIGHTS, Minn. (KMSP) - There's a new record for opening day attendance at the Minnesota State Fair! 122,695 people came out to the Great Minnesota Get-Together on Thursday, Aug. 24, smashing the previous Day 1 record of 119,145 set in 2010.
Historically, Day 1 of the Minnesota State Fair is the lowest-attended day. The all-time single day record was the second Saturday in 2016, with an attendance of 260,374.
On Opening Day, the public parking lots at the fairgrounds were full by 11:15 a.m. At 11:28 a.m., the Minnesota State Fair announced all Park & Ride lots were full. Traffic around the fair also caused headaches for drivers, with some people reporting it took them more than an hour to go only one mile Thursday.
Many fairgoers on Thursday cited a rainy Friday forecast as their reason for the Thursday visit. The State Fair wasn't a washout Friday, but the fairgrounds recorded almost 0.94 inches of rain before noon.
Fox 9 is broadcasting live from the Minnesota State Fair! Come watch a live show, join the dance-off, take a selfie with the anchors and get a reusable grocery bag and fanny pack! Find us at Nelson and Dan Patch, next to the Giant Slide.