Minnesota regulators near decision on disputed Enbridge oil pipeline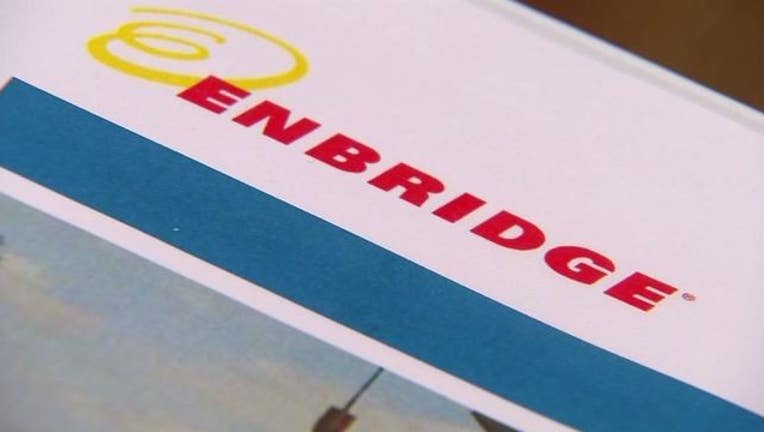 article
MINNEAPOLIS (AP) - Minnesota regulators will open two days of final arguments on whether they should approve Enbridge Energy's proposal for replacing its deteriorating Line 3 crude oil pipeline from Canada across Minnesota.
The proposal has aroused intense opposition from tribal and climate change activists. The Public Utilities Commission is scheduled to make its final decision late this month on whether the project is needed and, if so, what route it should take.
Groups on both sides are urging supporters to pack the two-day hearing, which start Monday. Some opponents plan to canoe the Mississippi River to downtown St. Paul and then carry their boat to the proceedings.
Here's a look at some of the key issues:
THE PROPOSAL
Calgary, Alberta-based Enbridge wants to replace Line 3, which it built in the 1960s. For safety reasons, Enbridge runs it at only about half its original capacity and only with light crude. The replacement would restore its original capacity of 760,000 barrels per day so that it can again deliver as much light or heavy crude as Midwest refineries want. All Enbridge still needs is Minnesota's approval, through it has been a long, contentious process.
The current Line 3 starts in Alberta and clips the northeastern corner of North Dakota before it traverses northern Minnesota on its way to Enbridge's terminal in Superior, Wisconsin. Enbridge wants to lay a line that would run parallel to the existing one as far as Clearbrook, Minnesota, before taking a more southerly route to Superior.
Enbridge says the old line is increasingly subject to corrosion and cracking, and that its maintenance needs are accelerating. It says that without a new Line 3, its customers would have to rely more heavily on rail and truck transport, which have higher costs and risks.
THE OBJECTIONS
Unlike the old route, the company's preferred route bypasses the Leech Lake and Fond du Lac Indian reservations, but tribal groups still oppose it because the new route would take it through a pristine area of lakes and wetlands in the Mississippi River headwaters region, where Native Americans still harvest wild rice, fish and claim treaty rights.
They're allied with environmental groups that oppose Line 3 because it would carry Canadian tar sands crude, which generates more greenhouse gases than lighter oil because the production process uses more energy and generates more carbon dioxide. 
More than 500 clergy and other faith leaders have signed a letter to the PUC and Gov. Mark Dayton urging rejection, citing the risks to the environment and the rights of indigenous peoples.
WHAT OFFICIALS RECOMMEND
The PUC staff this month recommended granting Enbridge a certificate of need and said the company's preferred route would have the fewest adverse environmental effects.
That contrasts with a recommendation from an administrative law judge who concluded that the replacement would be justified only if Enbridge digs up the old pipeline and uses the existing trench. However, the Leech Lake tribal government has already formally rejected any new pipeline crossing its land, and the Fond du Lac band has been nearly as outspoken. Another problem is that using the existing trench would take Line 3 out of service until the new pipeline could resume operations.
The Minnesota Department of Commerce went even further last year, saying the project isn't needed and that Minnesota might be better off if Enbridge just shuts down Line 3. The department said the environmental and socio-economic risks outweigh the benefits to Minnesota.
THE COMMISSION
The PUC is an independent five-member commission but its members were all appointed by Dayton, a Democrat who vetoed a GOP-led attempt in the recent legislative session to bypass the PUC and give Enbridge permission to proceed immediately. None of the recommendations from the PUC staff, the administrative law judge or the Commerce Department is binding on the commissioners, who will reconvene June 26-27 for deliberations and a decision.
THE FUTURE
PUC Chair Nancy Lange has said that whatever the commission decides, the dispute is likely to end up in court. County officials in northern Minnesota told the PUC last month that they're worried about large-scale protests if Enbridge gets a green light.
Construction of the Dakota Access pipeline in neighboring North Dakota drew thousands of protesters to the Standing Rock Reservation area in 2016 and 2017, resulting in sometimes violent skirmishes with law enforcement and more than 700 arrests. Some activists have threatened a repeat in Minnesota if Line 3 moves forward.