Minnesota Attorney General reacts to 9th Circuit decision on travel ban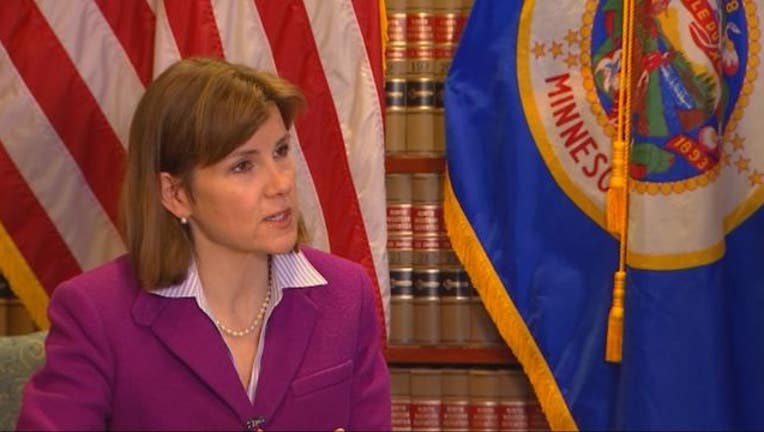 article
ST. PAUL, Minn. (KMSP) - Minnesota Attorney General Lori Swanson, who joined the lawsuit against President Donald Trump executive order, is reacting to the Ninth District's decision to uphold the suspension the travel ban.
In response, she released the following statement:
"A more deliberate approach by the Administration could have avoided this litigation. The Executive Order was haphazard in its approach and roll-out; not properly vetted by the Congress or the federal Departments of State, Justice, Homeland Security, or Defense; and created needless chaos for children, families, students, physicians, businesses, and travelers. It should be further noted that the White House has not identified to the court any detainee who posed a risk to national security."
Swanson joined the lawsuit originally filed by Washington state. At the time, she said the order "could not pass constitutional muster."
Trump's executive order restricted entry temporarily for people from seven predominantly Muslim countries and for all refugees.
Last week, a U.S. District judge in Seattle issued a temporary restraining order halting the ban after Washington state and Minnesota sued. 
Justice Department lawyers appealed to the 9th Circuit, arguing that the president has the constitutional power to restrict entry to the United States and that the courts cannot second-guess his determination that such a step was needed to prevent terrorism.
Minutes after the Ninth District's decision came out, Trump tweeted, "SEE YOU IN COURT, THE SECURITY OF OUR NATION IS AT STAKE!"
Sen. Al Franken statement:
"President Trump's executive order slammed our doors shut on innocent people—refugees, immigrants, and even students, tourists and families trying to visit their loved ones who live here. It's disgraceful, and it's not who we are as a nation. I am encouraged by the appeals court's decision that questions the constitutionality of this terrible order, but recognize that this will not be the final say on this matter—though I hope it is soon struck down for good.

"This order affected innocent people like Minnesotan Samira Dahir, who was set to be reunited with her four-year-old daughter until President Trump issued his directive, preventing her child from coming to the United States from Uganda. Both Senator Klobuchar and I called Secretary of Homeland Security John Kelly to intervene, and thankfully after a several-day ordeal, she was able to travel to the US to be with her mom and older sisters.  This is not what our immigration policy should be like. It is not who we are as Americans.

"For centuries, the United States has been a beacon of hope for immigrants and refugees from around the world. That has always been what makes America strong: that people from all over the world can come to the United States to pursue their dreams and start a better life. And I hope we can soon put this harmful order behind us."